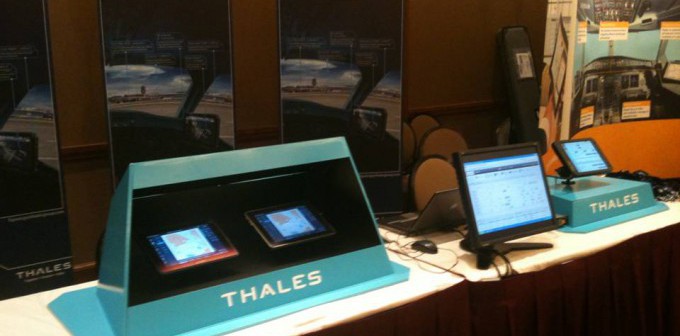 TopWings is a scalable solution making the aircraft a communication node in the airline's information system providing data management and associated services to significantly reduce operational costs.
The solution proposed can be deployed with consistency across a mixed aircraft fleet. It can be tailored to each airline's needs and operational constraints.
The Thales TopWings solution comprises an Electronic Flight Bag (EFB) platform designed as a central information repository for the flight crew during all phases of flight that can support up-to-date functions for the crews, as well as all required future additions and upgrades.
The TopWings ground administration manager enables airlines to manage data and configure devices from the ground. It ensures the management of airport database and flight data, manages notices and alerts from the ground, updates and oversees large content, and delivers standard or additional reports when requested.
TopWings advantages:
One-stop-shop solution
OEM avionics expertise: avionics applications, ruggedized hardware
Modular/ scalable/ growth path
Security expertise
Thales Avionics worldwide support and network
TopWings is a registered trademark.
Photos credit: copyright Thales