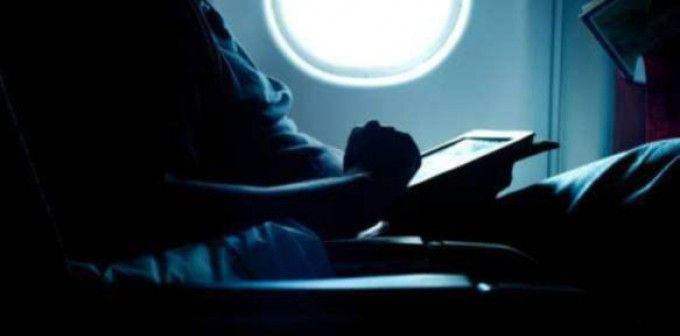 The TopSeries AVA system allows passengers to use their own wireless enabled portable electronic devices to access rich content and applications resident on the Thales TopSeries® head-end server via wireless access points in the cabin.
Flying domestic and regional routes, the aircraft has entered into a six month trial since August. The Thales system supports interactive content streaming with full audio and video on-demand.


Following simple instructions, passengers can now connect to the onboard network and bring up LAN's wireless custom menu that offers a wide range of entertainment choices including popular films, over 100 music albums, TV shows, classic games and moving map. In addition, passengers can browse the latest news and destination information.
"We can notice a strong trend among short-haul flights passengers, to want In-Flight Entertainment in their own devices. We looked for new entertainment options and believe this wireless technology will allow us to offer the product we want for our passengers, since it works in multiple platforms and ultimately, will allow the user to enjoy entertainment on a wider range of devices and thus will improve the experience of our passengers flying with LAN in South America," said Fernanda Toro, Travel Experience Director at LATAM Airlines Group.
This trial is part of a larger end-to-end delivery solution that moves content from Thales's IFEC California operation to the airline's designated hub and ultimately onto the aircraft, all without human handling.
Internet, wireless and software technologies that link Thales and LAN Airlines Santiago facilities is now in operation with performance levels that underscore time and resource savings through streamlined processes and automation.
Using this approach, the benefits are many and include the elimination of physically shipping content, fast file replacement, more frequent updates and reduced manpower for content loading via Thales' proprietary GateSync™ product which too is part of this test project.
 Photo credit: copyright Thales