Watch "Make Green Aviation a reality by 2023": Thales experts contribute to high-level ICAO webinar
Sep 23. 2021 Denis Bonnet, VP R&T and Innovation at AVS, and Benjamin Binet, VP Strategy for LAS Airspace Mobility Solutions, teamed up to deliver a keynote talk that was broadcast as part of ICAO's Innovation Webinar Series.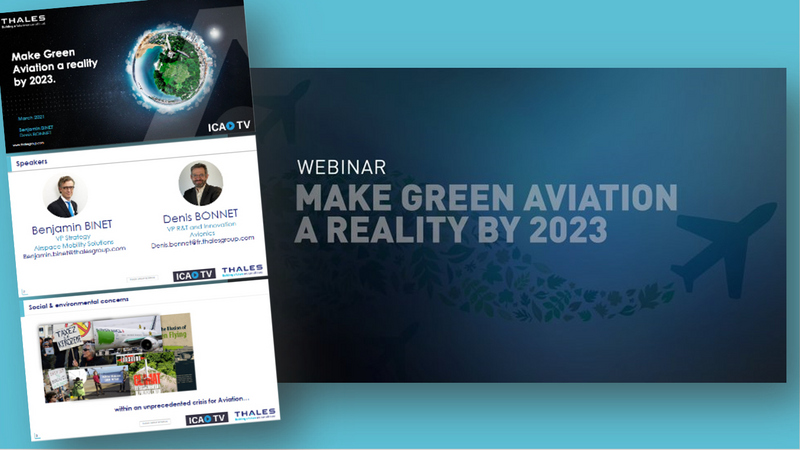 Thales' speakers presented how to reduce aviation's environmental footprint by 10% by leveraging better air/ground collaboration within local ecosystems in a cycle of continuous improvement. These ecosystems are committed to making aviation greener and call on innovative technologies to optimize flight operations and enable a reliable assessment of the environmental impact of flights.
Among the key advances presented was one concept that is currently under development to permanently evaluate the environmental footprint of all aviation players, providing a single source of truth to serve the whole civil aviation community. This approach also includes the Green concept, which will apply to Air Traffic Control installations that are able to implement green procedures in collaboration with the pilot.
The recording via the ICAO TV page available for you here.