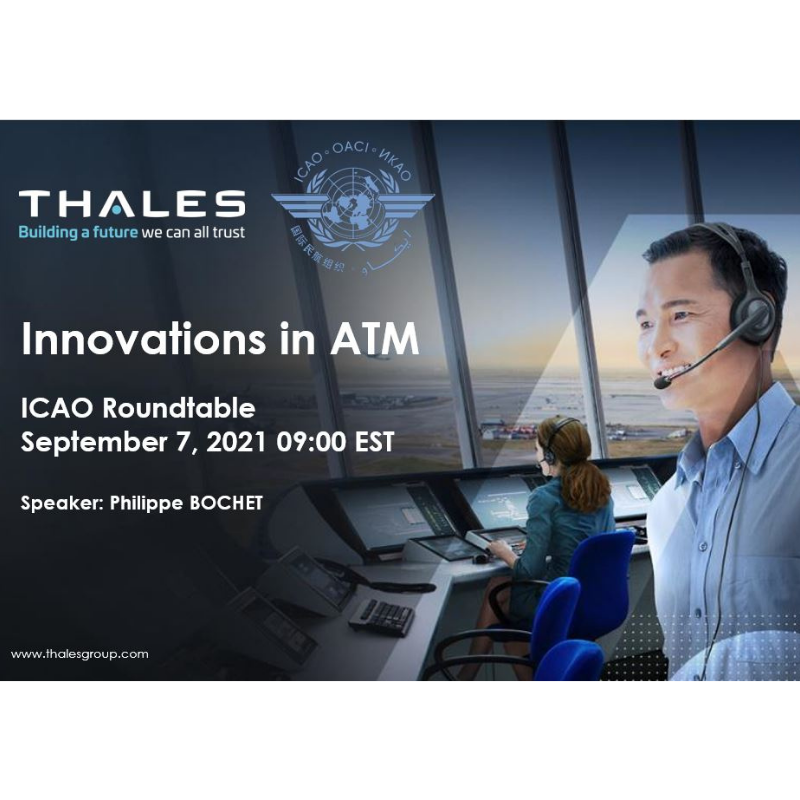 Philippe Bochet, Thales ATC Product Line Director , remarked that Thales innovations in the Air Traffic Management need more than ever to fit with reality of today and the future.
How Thales can support the aviation restart enabling to come back to 2019 traffic levels? How Thales can help the multiple stakeholders to facilitate their operations?
Free routing to shorten trajectories and to save fuel
Management of flow & capacity
Green operations which addresses all stakeholders from ANSPs to travelers
Through innovations in Air Traffic Management such as providing new business model, Thales describes how Air Navigation Service Providers can gain in efficiency; because we intend to improve efficiency of Air Traffic control, our innovations particularly target the repetitive tasks of Air Traffic Controller (ATCOs) and intend to provide more advice.
The replay via ICAO TV is available for you here.