World Travel Awards Middle East 2015: congratulations to Oman Air!
May 12. 2015
Congratulations to Oman Air, who won two awards at the World Travel Awards Middle East 2015. The national carrier of the Sultanate of Oman came top in the 'Middle East's Leading Airline - Business Class' and 'Middle East's Leading Airline - Economy Class' categories at the ceremony which was held on 5th May 2015 in Dubai.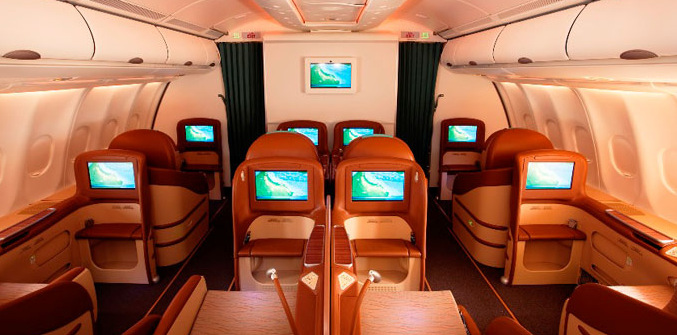 Thales is proud to have contributed to this double achievement through the supply of cutting-edge in-flight entertainment systems which were highlighted by Abdulrahman Al-Busaidy, the Chief Operating Officer of Oman Air, during his acceptance speech: "Each of the new aircraft features […] the very latest inflight entertainment technology".

Indeed, Oman Air's most recent aircraft comprise new Thales AVANT in-seat audio video on demand (AVOD) systems, accessed via a user-friendly handset and offering an expanded range of movies, music, games and information. Furthermore, the large 17-inch/43-cm personal monitors can also be used to screen the content of laptops or personal devices. In addition, Oman Air's ALNA connectivity system enables live in-seat internet connections via the onboard wireless network, as well as mobile (GSM) telephone usage.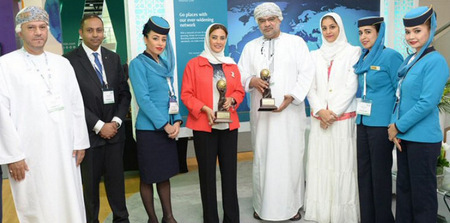 Congratulations to Oman Air!

Pictures: Oman Air