More than 30 types of avionics equipment on board the Rafale
Feb 20. 2015
Twenty-four Rafale omnirole combat aircraft have recently been ordered by the Egyptian authorities to equip the country's forces.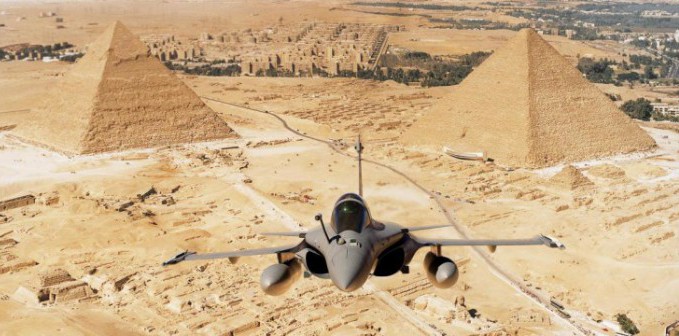 The avionics package comprises displays (head-up and head down), sensors, probes, the modular data processing unit as well as core software applications and power generation systems.
Thales provides numerous pieces of state-of-the-art equipment and systems for the Rafale including the first European combat radar with active electronic scanning antenna, the SPECTRA electronic warfare system, optronics and the communication, navigation, identification suite.
Thales equipment represents 25% of the total aircraft value including avionics.
For more information Thales Press release
Photo credit: © Dassault Aviation - F. Robineau