Thales-designed rudder-by-wire on Cessna citation Longitude's first flight
Oct 14. 2016
With Thales-designed rudder-by-wire onboard, Textron Aviation's new Cessna Citation Longitude successfully completed its first flight, achieving a important milestone for this super-midsize business jet.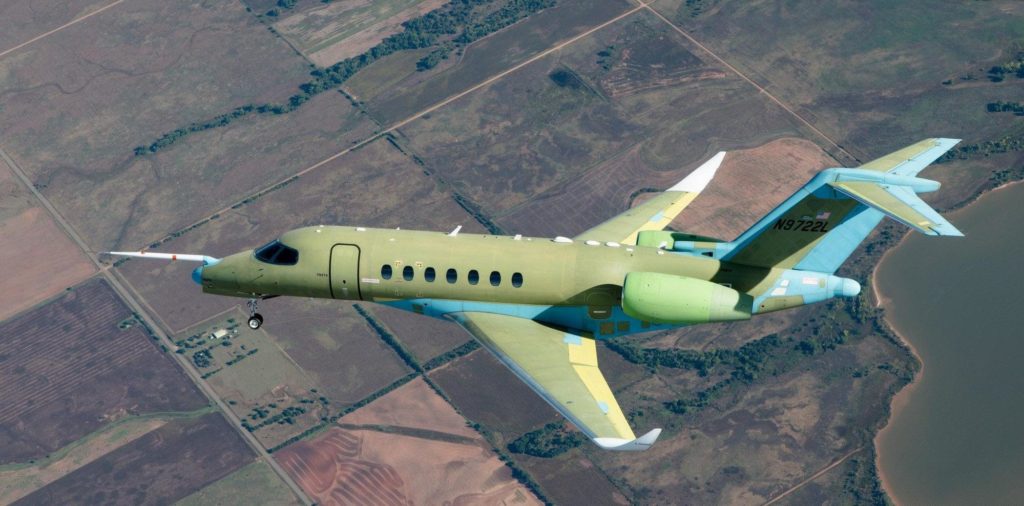 The Citation Longitude is the largest Cessna to date and is equipped with Thales's rudder-by-wire electronics, which enable lifecycle cost savings, weight reduction, improved safety and enhanced passenger comfort.

The rudder-by-wire solution is based around a pair of Thales Smart Electronic Control Units (SECUs). It uses electrical signals to augment pilot inputs from rudder pedals, enhancing stability, flight trim and pilot control.

Thales' flight control electronics are now used by every major North American business aircraft manufacturer.

Photo: @courtesy Textron Aviation
The rudder-by-wire showcases the extent of our flight control expertise and the efficiency of our development tools
Stay connected with us...