Air Data Unit 3208 receives ETSO certification
Jan 12. 2018 The European Aviation Safety Agency (EASA) recently certified Thales's new model of air data unit, the ADU 3208. Thomas Espaignet, certification project leader for the product line, explains why the milestone is so important for this flagship product.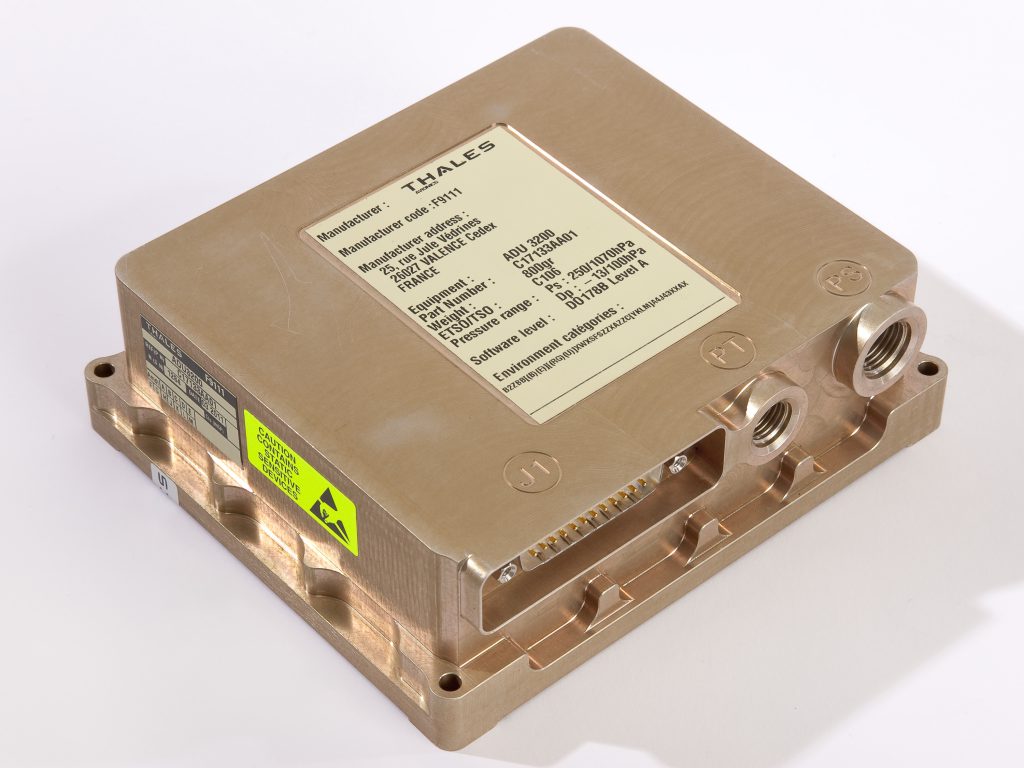 After four years in development, Thales's ADU 3208 has received official ETSO* certification from the European Aviation Safety Agency — automatically qualifying the new product for FAA certification under bilateral agreements between the two agencies.

Benefits for aircraft manufacturers

With ETSO certification, the product will no longer have to prove that it complies with the complementary requirements of each aircraft, which is a real plus point for aircraft manufacturers. "It cuts out additional steps, saving them precious time when they are going through the certification process for commercial aircraft and for military planes too," says Thomas Espaignet. Critical to flight safety, the air data unit measures aerodynamic data to determine aircraft altitude and speed. The next chapter in the ADU 3208 story is a helicopter version expected later this year.

*ETSO (European Technical Standard Order) certification is the reference standard for European and international certification.
Stay connected with us...