Earlier this month, uAvionix, an avionics company specializing in drones, received approval by the Federal Aviation Administration (FAA) to conduct beyond visual line-of-sight (BVLOS) unmanned aircraft flights on Vantis, North Dakota's UAS network. The approved waiver means that the proposed Concept of Operations (ConOps) meets the safety threshold for the national airspace, which is essential for scaling commercial drone operations. 

The ConOps uses uAvionix avionics and command and control (C2) expertise deployed on North Dakota's Vantis network to establish adequate risk mitigations for BVLOS flight. By utilizing the UAS infrastructure provided by the state of North Dakota via Vantis to meet safety requirements, the ConOps is easily adapted to other operators and use cases. This means that the Vantis model can be replicated elsewhere in North Dakota and in other states. 

[caption id="attachment_8654" align="aligncenter" width="1200"]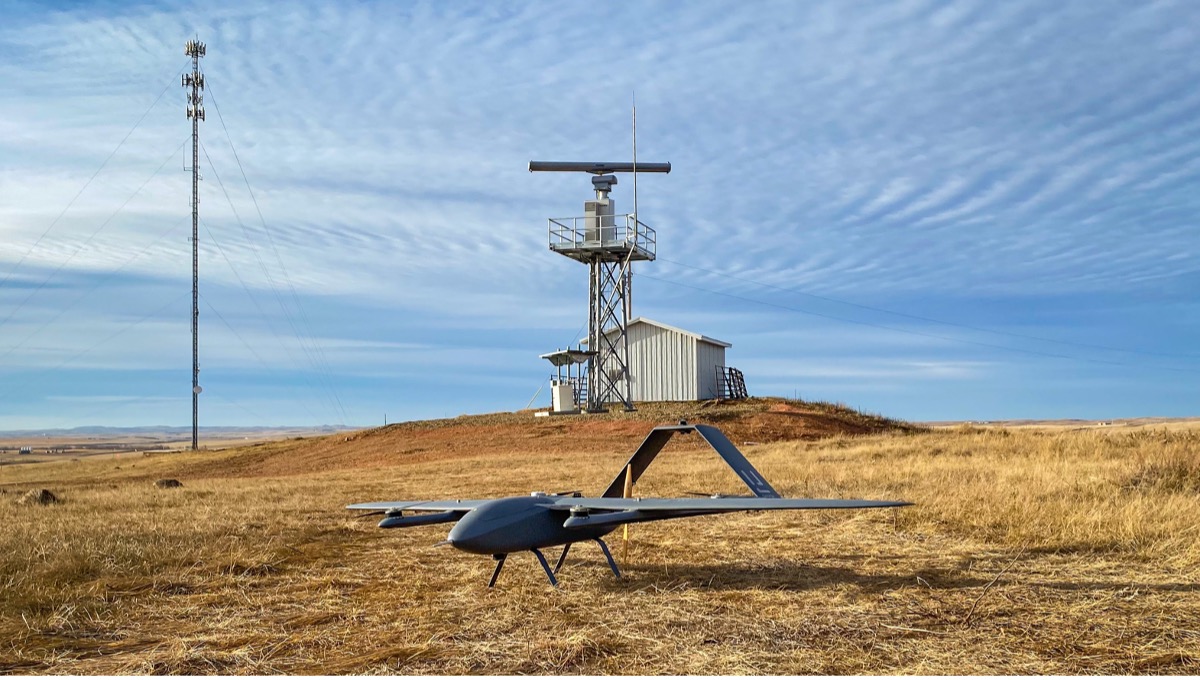 A drone prepares for takeoff in North Dakota. Photo courtesy of Vantis.[/caption]

 

A Different Kind of BVLOS ConOps 

The FAA identified the ability of the RPIC (Remote Pilot in Command) and Electronic Observer (EO) to continuously monitor C2 link availability, quality, and network status as key factors in its BVLOS approval. Mission critical data on the C2 link status as well as surveillance data is digitally presented to the remote pilot in command and an electronic observer through the Vantis Flight Crew HMI and to the Vantis Mission Network Operations Control. 

The approval demonstrates the FAA's confidence that the Vantis network provides the means necessary to advance additional BVLOS flights in North Dakota. By investing in Vantis, a UAS system that combines distributed physical (surveillance and C2 connectivity) and virtual cloud infrastructure (mission and network operations center) to enable UAS pilots to command and control the UAS and see and avoid other aircraft, the state of North Dakota is making it easier for commercial UAS operators to fly BVLOS safely and economically. 

"Vantis was designed to serve many drone operators across multiple sectors," said Trevor Woods, Executive Director at the Northern Plains UAS Test Site. "This first approval is an important milestone for Vantis, as a blueprint for widespread commercial BVLOS enablement." 

 

States Leading the Way in Scaling BVLOS Through Infrastructure Modernization 

North Dakota is making a calculated investment in infrastructure that today supports BVLOS operations and may someday supplement the national airspace system by providing data back to the government where services are conducted procedurally. This validation of the electronic infrastructure is just the start towards that concept.  

"This first-of-its-kind approval for our partners is a critical step that validates our state's investment and years of work to bring UAS aircraft to commercial sectors in a safe and economic way," said North Dakota Governor Doug Burgum. "Other states are reaching out to us as a national leader in UAS." 

[caption id="attachment_8655" align="aligncenter" width="1250"]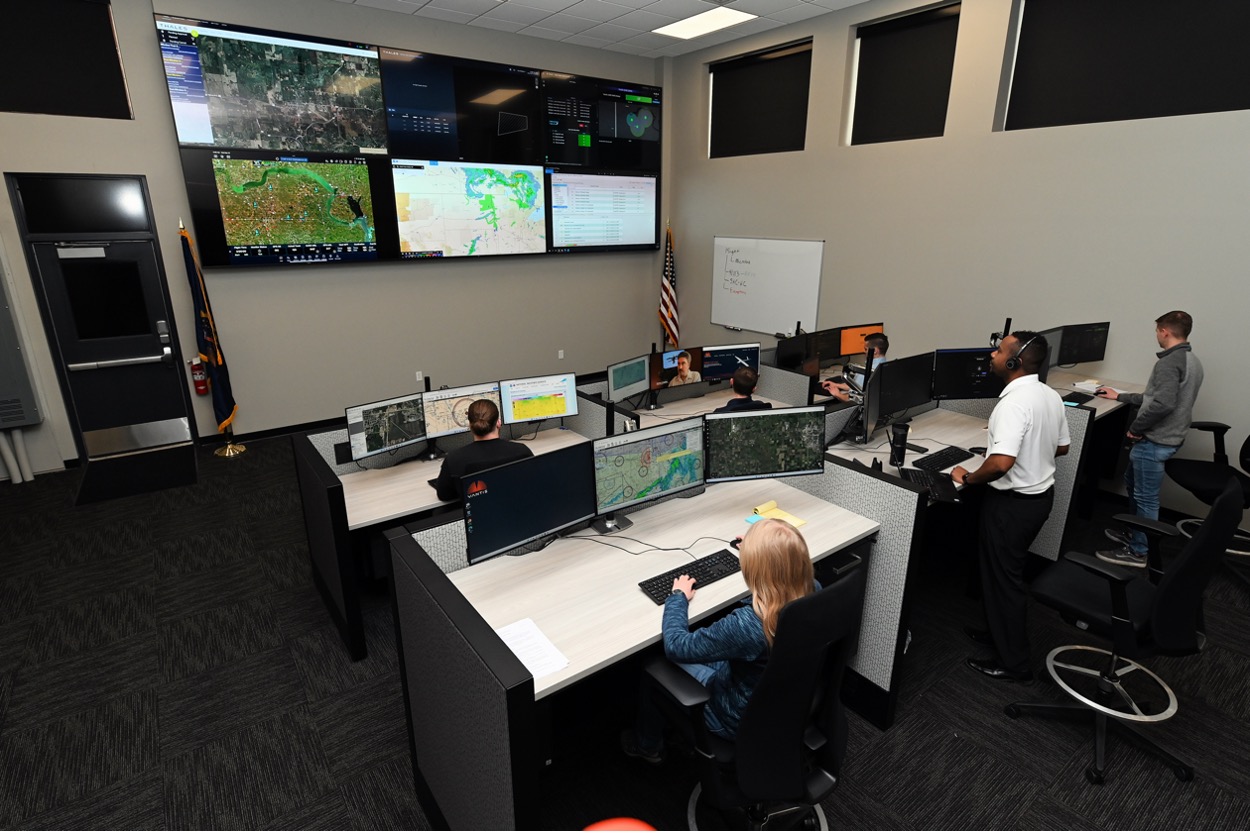 The Vantis Mission & Network Operations Center (MNOC). Photo courtesy of Vantis.[/caption]

Continued Collaboration Toward Advanced Aerial Mobility 

The foundational building blocks that support commercial sUAS operations are also critical enablers for advanced mobility (UAM/AAM). Thales' vision for complete airspace integration ensures an enduring capability that satisfies and adapts to near-term, mid-term and long-term needs. 

As a systems integrator, Thales develops, deploys, and maintains UAS systems that satisfies acceptable aviation standards for safety, operations, maintenance, interoperability, data management, and cyber-security – even as those standards evolve. This is essential to supporting recurring commercial operations. In North Dakota, the Vantis Mission Network and Operations Center is up-and-running to support drone operations happening today. 

"We thank the Federal Aviation Administration for acknowledging that our approach to BVLOS in North Dakota maintains the same safety standards that the agency expects for all users within the national airspace," said Frank Matus, Director of ATC and Digital Aviation Solutions for the Americas at Thales USA, the state's infrastructure partner for the Vantis network. "We continue to collaborate with FAA as regulations evolve to ensure that Vantis meets the needs of all stakeholders."  

 

Read the announcement here. 

Learn more about Vantis here.