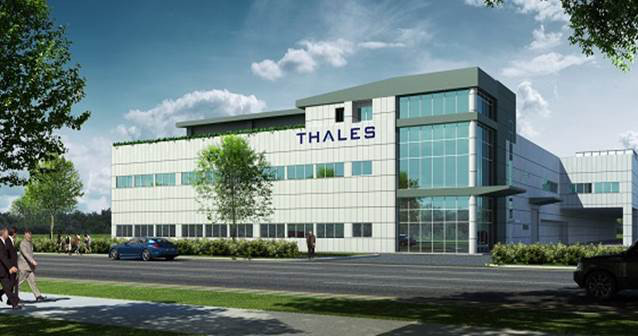 The Asia Pacific region is recognised by Airbus as a strategic nerve centre for growth in the next 15 years with demand for new aircraft more than doubling by 2036. In addition to manufacturing and delivering new aircraft, a whole host of ancillary operations and services have to be provided to accompany and support this fleet expansion in the long term. A key element of which is the complex interplay of MRO needed to keep this massive fleet flying. This requires not only on the ground expertise but a network of partnerships with trusted suppliers who can deliver on time and on budget MRO wherever an Airbus jet flies.

Airbus has decided to rely on Thales as its subcontractor in the Asia-Pacific region (except mainland China) for the component repair of all avionics designed and manufactured by Airbus. This contract highlights the trust placed by Airbus in Thales, systematically ranked in the Top 10 of its suppliers for service quality during the last decade. The scope of the contract covers repairs of Airbus avionics components installed on all Airbus single aisle and long-range aircraft, as well as its A350 fleet, throughout Asia-Pacific, for the next seven years.

Over 40,000 pieces of equipment a year

All repairs will be carried out from the Thales regional MRO hub in Singapore. This hub has long been the Asia Pacific nerve centre for Thales's own MRO network of 3 repair hubs and 22 repair centres across the world, and was expanded in 2017 to accommodate for a huge increase in scope of work. This latest contract effectively makes Singapore the largest of the group's three global repair hubs, with an estimated 40,000 pieces of equipment a year passing through its facility in Changi North Rise.

Thales in Singapore has a strong history of industrial excellence in commercial avionics operations, dating back over forty years. In addition to strong repair capabilities, the hub in Singapore also produces key systems for the Airbus A320, A350 and Boeing 787 fleets. Since January 2017, Thales has also provided repair operations and supported a Customer Support Centre (CSC) for Diehl Aerospace's Singaporean subsidiary, serving Diehl's regional customers, underscoring the strategic location of Singapore as an aerospace hub for the region.
Stay connected with us...