AvioBook achieves a new milestone expanding Hasselt offices
Sep 20. 2022 The teams of Thales company AvioBook recently celebrated the expansion of their offices in Hasselt, Belgium, a sure sign that AvioBook is going places as it continues its journey from a small start-up in Genk to a team of over 130 people (and growing)!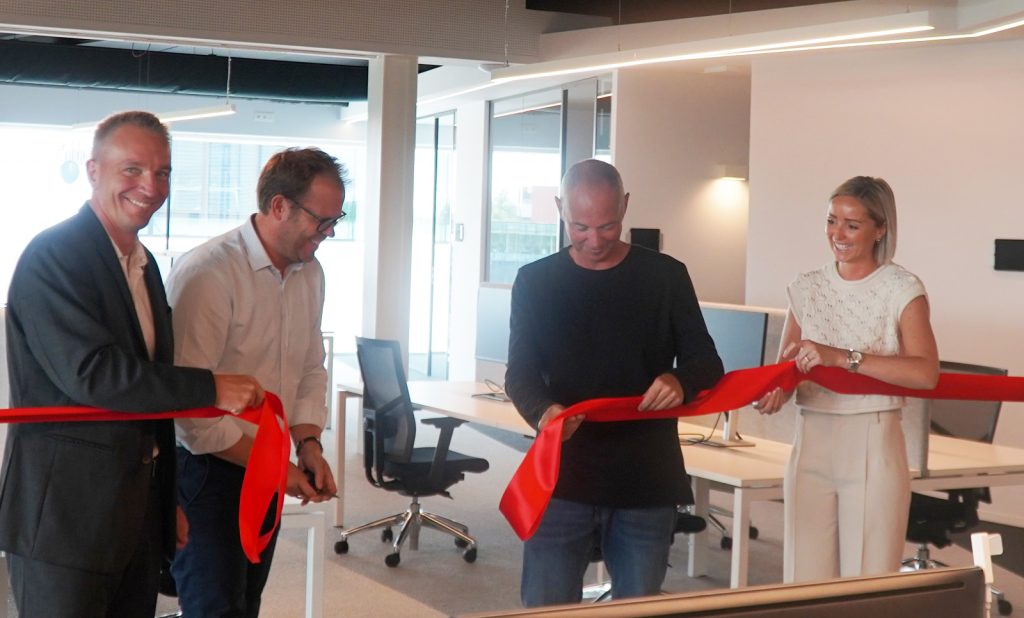 On August 30th 2022, the Thales Group's airline digital solutions specialists AvioBook inaugurated their new offices, celebrating a new milestone in the company's decade of growth. The new expansion to AvioBook's headquarters in the Belgian city of Hasselt came after six months of construction work.
The entire team was present to celebrate this achievement. In a speech, AvioBook CEO Frédéric Dru put the inauguration into context, highlighting the post pandemic recovery of the Electronic Flight Bag (EFB) industry and positioning the larger offices as the cornerstone of the strategic growth of the company.
Frédéric was joined by members of the AvioBook board, Alain Quervin, CEO of Thales Belgium, Eric Huber, Vice President of Thales's Aviation Global Services, and Kris Van den Bergh, AvioBook Founder.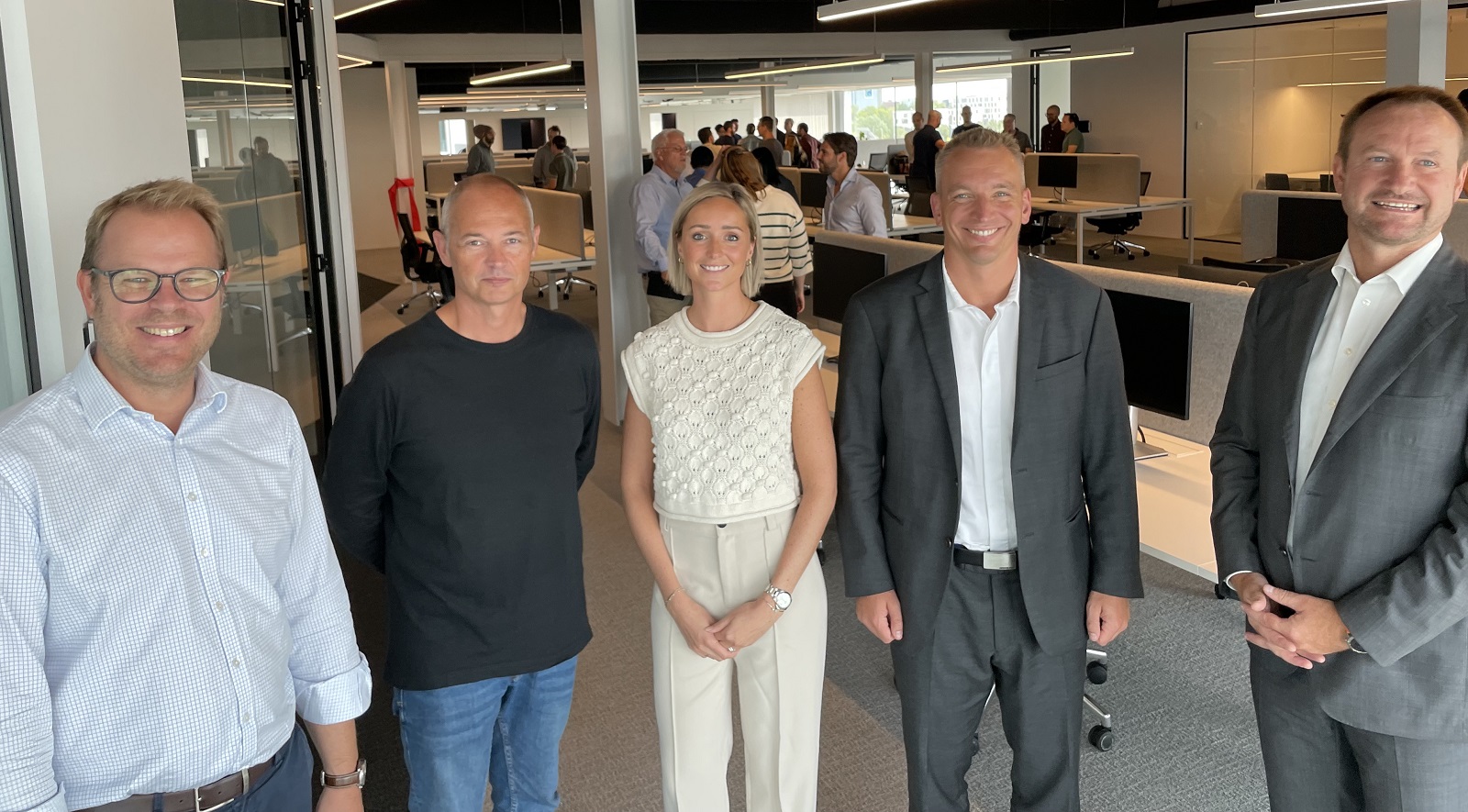 Pictured above, left-right: Frédéric Dru, Kris Van den Bergh, Ann-Katrien Heijligen (AvioBook Chief People & Culture Officer), Eric Huber, Alain Quervin.
AvioBook has always prided itself on creating convivial spaces where it's good to work and socialise.  With the ten new meeting rooms, kitchen and workstations, AvioBook in Belgium is well-equipped to face the challenges and opportunities of the future.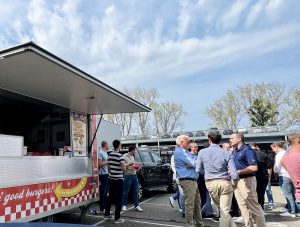 After exploring the myriad of new spaces and areas, AvioBookers enjoyed a day of entertainment and good food!