Avionics technologies and intelligent transport systems
Nov 02. 2015
Organised in a different region every year, the ITS World Congress is an annual international conference focused on Intelligent Transport Systems. The 2015 event, hosted by Bordeaux in south-west France, attracted close to 300 exhibitors and more than 10,000 industry professionals and researchers, all with a shared interest in intelligent mobility solutions. Thales was there in force, presenting the latest avionics technologies and showcasing a range of ground transportation and security solutions from Thales and Thales Alenia Space. So what's the connection between avionics and ground transportation?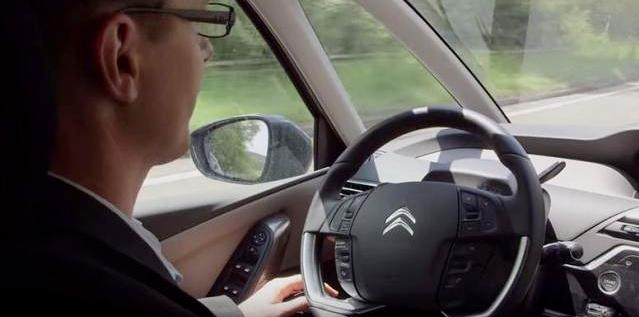 "As the automotive industry develops new technologies, driving a car is becoming more and more like flying a plane," says Philippe Laviron, head of marketing for Thales's civil and military navigation solutions. "In many respects the latest driving aids for cars are similar to an aircraft's autopilot system." Recent models already offer features like automatic parking and cruise control, and driverless cars could be just around the corner. In fact, a driverless Citroën C4 made the 580 km trip from Paris to Bordeaux to coincide with this year's Congress, and a Renault co-developed with the automotive equipment supplier Valeo drove itself around the Bordeaux ring road during the three day event. Meanwhile, Mercedes has tested a highly automated truck that only needs a human on board to supervise, and Japanese engineers have developed a fully automated taxi with nobody on board but the customers.

Driven by data

"To make driverless cars a reality, vehicles need to communicate with the infrastructure on the ground, just like aircraft do," points out Philippe Laviron. "That calls for guaranteed data security and integrity, redundant system architectures and adequate certification processes — requirements the avionics industry has been meeting for more than 30 years. The technologies we develop for aircraft today will be needed by the trains and cars of tomorrow."

One key requirement is the ability to monitor the integrity of the GPS signals used to geolocate vehicles. GPS is free and quite precise, and is already used by all modes of transport. Automated cars need centimetre-level positioning precision with signal integrity guaranteed to within a metre. In the civil aviation sector, the EGNOS Safety of Life service for automatic aircraft landings guarantees signal integrity to within about a metre today.

As well as helping to guarantee signal integrity, Thales has worked with the Bordeaux port authority to test a way to warn the AIS vessel tracking system (Automatic Identification System) about interference or jamming activity that could affect GPS signals (see http://onboard.thalesgroup.com/2013/06/12/introducing-hontza-the-future-gps-jammer-detection-solution/) Thales's TopAlert solution is now available as a subscription service to alert users if the satellite signal has been jammed or degraded.

Beyond integrity monitoring

"We have gone further than just monitoring the integrity of the GPS signal," continues Philippe Laviron. "Today users can carry on operating even if signal integrity has been compromised, benefitting from Thales's extensive experience in military countermeasures and other defence systems." Known as TopLoc, this cybersecurity solution is specially designed to protect the integrity of positioning data and has already been demonstrated in the laboratory. It was presented at this year's ITS World Congress, attracting a lot of interest from potential customers for a broad range of applications, including electronic tagging of individuals released from prison, special forces operations, unmanned systems and users of the Galileo system operating in critical conditions or locations.

Over and above intelligent transport systems, this year's ITS World Congress was a chance to present the diverse range of applications of Thales's avionics solutions and to illustrate just how versatile avionics technologies can be.

Find us on Twitter @thales_avionics, on our official Youtube channel Onboard TV and on LinkedIn Thales Aerospace.