AW139 helicopter full flight simulator receives level D qualification from EASA
Nov 24. 2016
Thales's new Reality H AW139 helicopter Full Flight Simulator (FFS) at Brisbane airport has been qualified as a Level D flight simulator by EASA. The device is the first helicopter simulator in Australia to receive full qualification as a Level D Full Flight Simulator under the European Aviation Safety Agency (EASA) regulations. The EASA qualification adds to the Australian first qualification received from CASA in October. Level D is the highest level available under CASA and EASA regulations.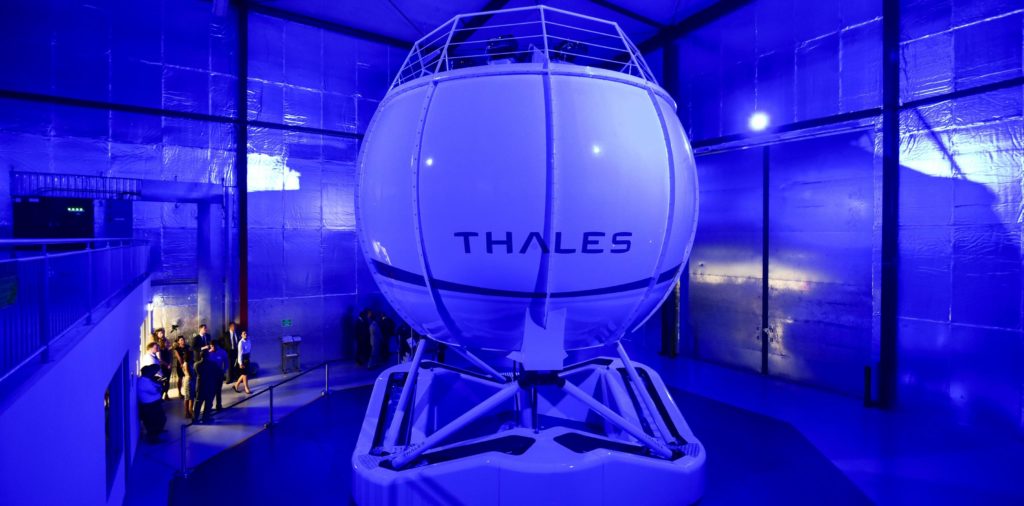 Having achieved these milestones, the simulator can now be used to train both local and international pilots on the AW139 platform, which is widely used among a variety of search and rescue and commercial organisations.

The most advanced simulator of its type in the region is installed in the Thales LifeFlight Simulation Centre which provides a customer-focussed environment for flight simulation based training. The dedicated facility sets the safety and training standard in innovative AW139 aircrew training and forms part of the LifeFlight Training Academy at the Brisbane Airport within a larger expansion of training facilities undertaken by Aviation Australia and the Brisbane Airport Corporation.

In another major achievement for the centre, the LifeFlight Training Academy has received CASR Part 142 approval from CASA. LifeFlight was the first helicopter operator in Australia to achieve this qualification, and only the third overall.

The world-leading simulator represents a multi-million dollar investment by Thales, and features the unique Hexaline all-electric motion system, which provides the most realistic motion cues to trainees while requiring less power. It also features an extended visual field of view, the globally-recognised ThalesView® Image Generation System, as well as Computer Generated Entities for the intelligent management of the virtual animations.

The simulator therefore represents a completely immersive environment for training in the most challenging conditions, and has also been approved for training with Night Vision Goggles. With these innovative technologies, the Thales Reality H FFS provides a training environment that mimics real operational conditions to support helicopter operators' key priorities of safety and mission success.

The simulator is already attracting strong interest from AW139 operators both locally and overseas from the Asia-Pacific region.
Stay connected with us...