Up close and personal at the new Thales Campus in Bordeaux
Mar 31. 2017
Six months after the new facility opened, Dominique Martin, director of transformation for the Thales Campus in Bordeaux, tells us how customers and staff are responding to the new working environment, and outlines the next steps in the transformation process.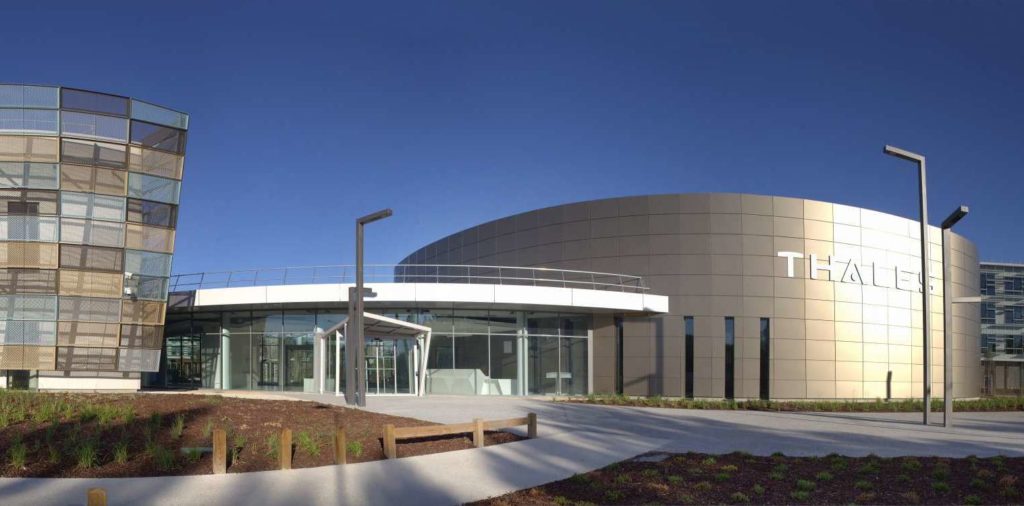 More than 2,000 people now work at the new Campus. What have you seen so far?

We had been preparing employees long before the move-in date! Over the last three years, they have been closely involved in the Campus project, which is really a quantum leap for Thales and a complete break with standard operating procedures. So they were thoroughly prepared for the change and have taken to the new working environment very quickly.

So far we have had excellent feedback on the way the site is designed, the way it looks, even the acoustics. People find it comfortable, but they're also very pleased with the high-tech facilities.

Well-being in the workplace was one of the guiding principles of the project. How does this translate into everyday life at the Campus?

We decided to stop trying to provide a different space for each activity. Instead, the Campus offers a range of spaces for employees to move around in during the day as they go from one activity to the next. It's a radical change. But they have quickly got used to these new ways of working and the new opportunities for sharing and interaction.

What do customers think about the new Campus?

From what we've heard, they're surprised, but in a positive way. They particularly like the ease of access to the different buildings and facilities, and the flexibility it offers. Partner companies — and others — have come to look at the new concepts we have adopted and see how they could apply them to promote collaboration and informal interaction at their own facilities.

In practical terms, how does the new facility promote collaboration?

The design includes various dedicated collaborative workspaces. And there is a 1,500 sq.m. Innovation Hub entirely dedicated to research and innovation, where teams from different areas of expertise meet up and share their perspectives. There are also areas dedicated to early-stage modelling, where people work together on new ideas and concepts. Trained coaches are on hand to help them use these new collaborative methods and create a supportive, productive environment.

Has it changed the way we interact with customers?

Customers are totally integrated into the new approach. They work with us in the Design Centre, which is set up for design thinking sessions, or in the Innovation Hub, or in the dedicated modelling and collaborative spaces. We have abandoned formal spaces like meeting rooms. Customers now work with our staff on practical issues, up close and personal, and they really welcome the new opportunities.

What's next on the agenda?

First we need to continue the transformation and roll out the new concepts everywhere. We're still realising that the 50-yard rule — whereby real collaboration between individuals only happens when they are less than 50 yards apart — holds true. So we need to encourage people to be more nomadic and really take ownership of these collaborative spaces.

After that, the next step we are preparing is to move away from processes driven by tasks, methods and schedules towards processes that are more subjective. In other words, we will be working extensively on work environments, communication climates and interpersonal relationships. The two aspects are complementary, and we need to move forward on both to achieve a fundamental change in the way we work and interact with one another.
Stay connected with us...