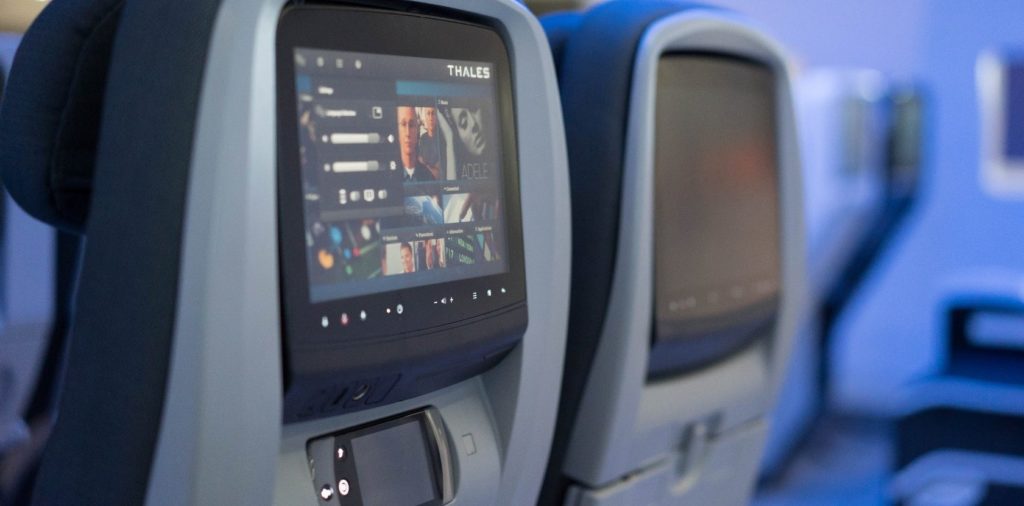 Airlines will have the opportunity to experience our state-of-the-art AVANT engagement platform and learn more about its simplified open architecture, software environment and advanced security.

As a full-service premium connectivity provider, our booth demonstrations aim to highlight the many services and applications designed to meet our customers' specific needs, including seamless global coverage and best-in-class passenger experience.

Among the innovations this year, InFlytCloud offers all of the services and information required to provide an exceptional passenger experience. Services include monitoring, reporting and analytics in the areas of system health and performance, passenger behavior, and revenue in an interactive environment.

Finally, Thales has collaborated with B/E Aerospace to push the boundaries of industrial design with a revolutionary premium product line that is sure to captivate innovative airlines aiming for differentiation. This new product was created to amaze passengers with an engaging and intuitive user experience on the largest ever video seatback surface. It has been shortlisted for the 2016 Crystal Cabin Awards.

Aircraft Interiors
5-7 April Hamburg
Hall 4 Booth E20
Stay connected with us...