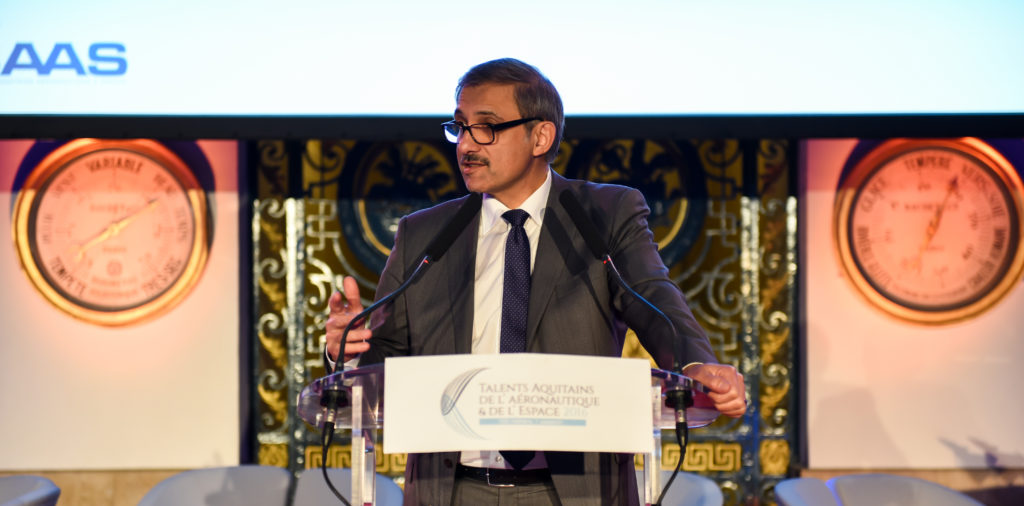 The head of Thales's avionics business was speaking at the Talents Aquitains de l'Aéronautique et du Spatial, jointly organised by the regional aerospace employers association Bordeaux Aquitaine Aéronautique et Spatial (BAAS) and the media organisation La Tribune. He stressed the need for us to maintain and develop our R&D, our competitive performance and our leadership, which means constantly stimulating technological innovation and expanding our expertise in research and engineering.

We need to be ready for higher production rates, which calls for far-reaching changes in our organisational models. It calls for dependably high quality, and a responsive supply chain, which plays a crucial role in our performance.
As people retire, we need qualified staff to replace them, so we are constantly on a major recruitment drive. Successfully attracting new talent is the key challenge for the aerospace industry today.

Hard and soft skills

Finding the right people isn't just about hard skills and technical know-how. We're also looking for soft skills — the ability to listen to other people and analyse problems quickly, and all the human qualities needed to work as part of a team in a multicultural high-tech environment.

We believe that diversity in the workplace is vital to innovation and performance, and a major factor in social cohesion. In cybersecurity, for example — which is clearly vital in a hyperconnected world that's inherently more vulnerable — Thales employs 5,000 IT and security engineers worldwide who work alongside us in France, United Kingdom, Norway, United States and Asia-Pacific, and are a prime illustration of our policy of diversity. As well as different nationalities, our cybersecurity teams are made up of a mix of senior experts and young graduates, but also apprentices, interns and PhD students.

Recruiting women to the industry and helping them pursue fulfilling careers in aerospace has also been a priority for a number of years. Our target is to reach 30% women in management positions and 40% women for all new hires worldwide, compared with about 30% recruited to all job families in 2015.

The appeal of aerospace

To recruit and retain the best talent, we are taking steps to define key competences and anticipate skills and training requirements for the future. At the same time we are going out of our way to present technical and scientific disciplines as an attractive career proposition for high school and university students. Digital has a huge role to play in the recruitment effort. Young people all over the world use social media, so our presence on social media reflects our global footprint and our policy of diversity in all our core businesses. We encourage our employees to share their experiences on social media so they can act as ambassadors for the company.

The men and women who work for Thales around the world are the key to our success. Without them we couldn't innovate and propose new technologies to help our customers and end users make the best decisions in critical situations. If we can invent ways to do things that have never been done before, it's thanks to the creative talent of our employees.
Stay connected with us...