EASA certification for the new Standard 3 avionics for the ATR -600 series
Jul 11. 2017
The European Aviation Safety Agency (EASA) has granted certification to the latest innovations, co-developed by ATR and Thales, which further enhance the avionics of the ATR 42-600 and ATR 72-600. The "Standard 3" version of the ATR -600's avionics will improve situational awareness and approach capabilities while offering pilots a more user-friendly interface, along with tools to optimise airlines' operations.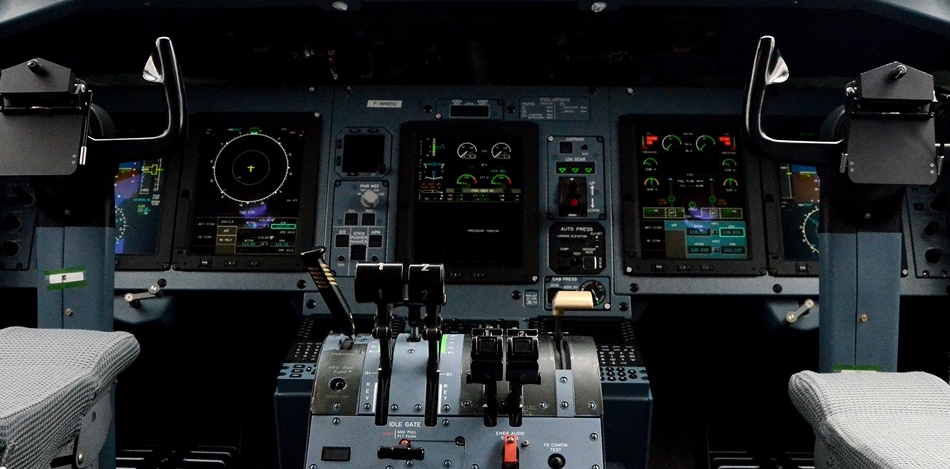 The Standard 3 will feature RNP-AR 0.3/0.3 (Required Navigation Performance with Authorisation Required) option. The addition of an Inertial Reference System provided by Thales, will allow safe operations in corridors with 0.3 NM half-width, thus enabling airlines to operate in stringent conditions, notably in mountainous areas or congested traffic environments. The previous Standard 2 offered similar 0.3 NM capacity for approach, but only 1 NM for missed approach and departure. The development of RNP-AR 0.3/0.3 has been jointly financed with Air New Zealand, who first asked ATR to look into this upgraded functionality. Standard 3 will be installed in new ATR-600s starting from the end of 2017.

A world first in commercial air transport

For the first time ever in commercial air transport, a Synthetic Vision System (SVS) will be available in the Standard 3 avionics suite. The SVS will enable pilots to have a greater situational awareness.

The new avionics also include additional speed protections: when the aircraft reaches high or low speed limits, the crew is alerted and safe guidance is activated. In addition, customisable capabilities will be available, such as company route databases or checklists, offering the opportunity to adapt day-to-day operations to the airline expectations.

The Standard 3 can be retrofitted in ATR -600s already in service, through a simple software upgrade of the avionics suite. As of today, nearly 400 ATR -600 aircraft are operated worldwide. Developed over the last two years, the new avionics are the result of the close cooperation between ATR and Thales. ATR, and Thales as a tier 1 system integrator, have designed a turn-key avionics system tailored to ATR -600s.
Stay connected with us...