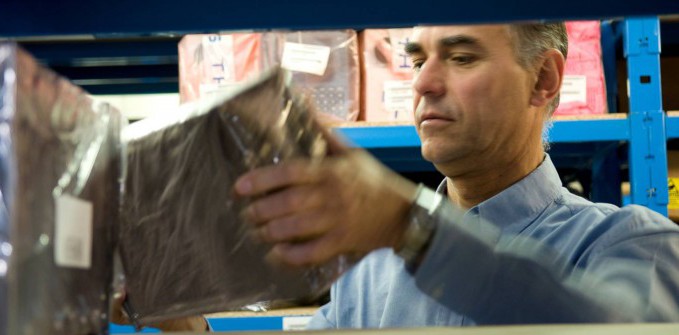 This supply chain, which serves the Final Assembly lines of its worldwide customer base including Airbus, Boeing, ATR, Sukhoi and other aircraft manufacturers, has delivered  around 65,000 avionics products with a rate of on-time delivery that nears 100%. This confirms Thales's position as a benchmark in the aerospace sector for proven excellence in industrial performance.
The score of on-time delivery is even more notable as Thales has managed to improve its supply chain efficiency while the number of supplied equipment units has continued to expand. Pierre Pauzet, director of operations at Thales Avionics says: "2012 has been particularly rich in challenges with a high increase of flows (+14%), 65,000 delivered products and a great number of industrial ramp-ups related to entry into service of the new programmes such as Sukhoi Superjet100, ATR-600, and displays for A320 and A330. The Thales Avionics supply chain has met the challenge, delivering an unprecedented performance of 100% punctuality for major flows towards Airbus and Boeing."
In addition to on-time delivery performance, Thales has fine records for the quality of its products. In fact, the rate of removal for distributed equipment is extremely low, at a mere 0.5%. Thales has set up a specific protection plan called anti QSR (Quality Survey Report) in order to avoid any disturbances in the assembly lines when a quality issue is detected. The efforts of improvement in quality and punctuality made by Thales were rewarded in 2011 by Airbus by a "SQIP" (Supply chain Quality Improvement Program ) Silver Award for the "Best Improver" over the past two years.
"At a time when logistical supply chains are becoming ever more complex and globalized, the guarantee of punctuality and associated services such as kitting, delivery at the foot of the plane and embodiment support create added value for our customers," says Pierre Pauzet. He adds: "We are very proud of our supply chain performance and will continue to deliver on our commitments in the future."
Photos credit: copyright Thales