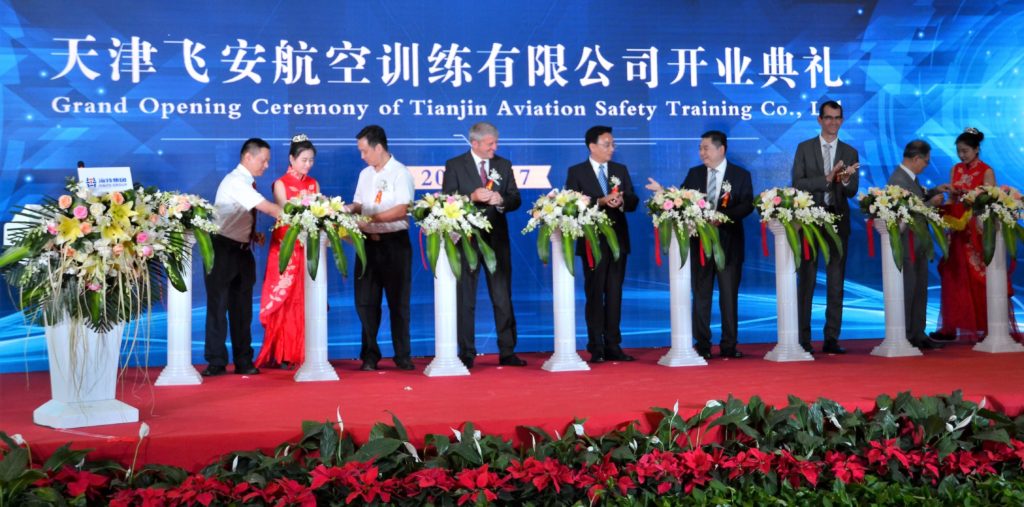 The Thales Reality H helicopter flight simulator is already in service around the world and was chosen for the first time in China because it provides operational efficiencies and high quality mission-oriented training for pilots. The new FFS has received the level D qualification - the highest possible standard - by the Civil Aviation Administration of China (CAAC) following the qualifications by EASA and CASA in Europe and Australia.

The opening ceremony of the new Tianjin Aviation Safety Training Centre organized by Haite Group at the premises in Tianjin was attended by leading airlines and general aviation companies, representatives of the local government of the municipality of Tianjin, of the French Embassy in China and local media. On this occasion, the Thales Reality EC135 FFS was officially delivered to Haite Group.

With this new simulator, the Aviation Safety Flight Training center will be instrumental in meeting the increasing demand for helicopter pilot training in China, offering unrivalled training packages to Emergency Medical Services and commercial operators for both training new pilots and gearing up existing pilots in complex and demanding missions.
"
The significant expertise of Thales in terms of international simulation standards and regulation will position Haite as a leader on the helicopter pilots training market in China
"
Stay connected with us...