Fly-by-wire takes flight with G650
Mar 02. 2011
Gulfstream's high-end G650 business jet is equipped with a new generation Thales fly-by-wire solution, featuring seamless integration and an innovative back-up flight control unit. The jet is currently undergoing testing, and is due for certification in 2011.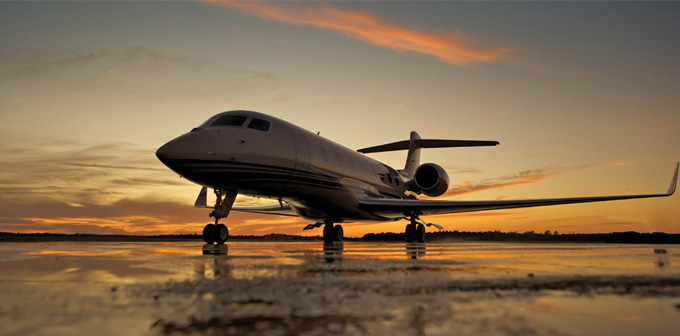 A Fly-By-Wire (FBW) system is an electronic flight control system. Powered by a series of computers, it reads, analyses and validates pilot input, and then sends a command to actuators on the wings, enabling the aircraft to move horizontally or vertically.
FBW thus replaces traditional mechanical and hydraulically-augmented linkages between the pilot and the aircraft. A Fly-By-Wire system allows for an overall lower system weight, ease of certification, lower pilot workload and aircraft development flexibility.
Gulfstream
In 2007, Gulfstream chose Thales to supply the FBW system for its prestigious new G650 – and today, the system is in its test phase. This is the first time that Thales has designed a full FBW computer and back-up system for a business aircraft.
Two flight control computers
The FBW solution for the G650 boasts an extremely high level of integration, using just two Flight Control Computers (FCC) to house a range of functionalities. To meet safety requirements, the two FCC were built with different architecture, hardware, software and processors. "It is extremely important to ensure a high level of dissimilarity and redundancy", explains Michel Grenier, Vice President & General Manager at Thales Canada.  "This way, the same fault cannot affect  two channels at the same time."
Back-up unit
Gulfstream also had a specific request: it wanted a Back-up Flight Control Unit (BFCU) as an additional safety device in the unlikely event of both FCC breaking down.
Thales designed the BFCU hardware to function without software: it is simply a collection of gates, logic, filters and integrators, thus enabling pilots to command the actuators directly. "Gulfstream was very impressed by our solutions for the FCC and BFCU", adds Michel Grenier.
Positioned for Growth
"While Gulfstream was very impressed by our present technology solution and is expected to attain certification for the G650 in 2011, our objective is to further strengthen Thales's position as a FBW leader in the global business and regional jet market. With our continued R&D efforts exploring new architectures and configurations, operators will realize significant benefits from lower acquisition and lifecycle costs, reduced weight, and an even more environmentally friendly system," said Michel Grenier, VP Thales Canada, Aerospace.