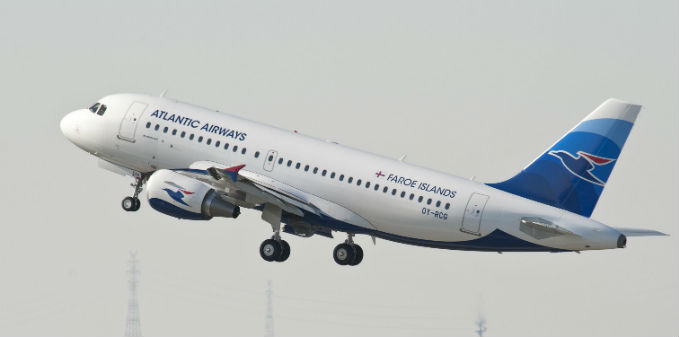 The selected equipment consists of Alternate Supplier Furnished Equipment (SFE) and Buyer Furnished Equipment (BFE) for which the airline chose Thales against other vendors.
Under the terms of this selection, Thales has equipped Atlantic Airways aircraft with the new generation dual Flight Management System (FMS), the new Digital Head Up Displays System (D-HUDS) installed captain-side, the latest integrated ACSS surveillance suite including TCAS (Terrain Collision Avoidance System), TAWS (Terrain Awareness and Warning System) and Transponder functions, Low-Range Radio-Altimeters (LRRA), Pitot Probes and Angle Of Attack sensors, and Kannad's Emergency Locator Transmitters (ELT).
This avionics package will allow Atlantic Airways to perform low RNP (Required Navigation Performance) approaches and landings at Vagar airport in the Faroe Islands.
"We are delighted to offer such a comprehensive set of innovative products to our airline customers," said Daniel Malka, vice president and General Manager of Avionics Services Worldwide for Thales. "We are very proud of the sign of faith and recognition Atlantic Airways sent by choosing our entire set of selectable products."

Photo: © Airbus S.A.S 2012 / Photo by C. Brinkmann