Getting updated on Thales TopWings EFB and its new TopWings 4Pilot applicative suite at NBAA 2015
Nov 19. 2015
Thales demonstrates its complete TopWings EFB offering at NBAA 2015 with updates on the EFB existing apps and particularly on the Thales 4Pilot, a new applicative suite providing a real digital ecosystem around the pilot's life.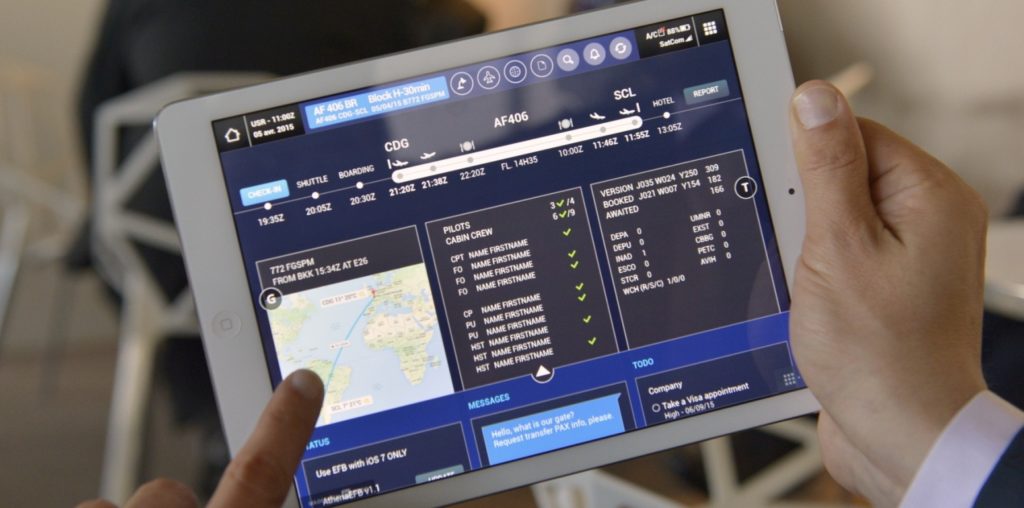 Thales TopWings connected Electronic Flight Bag solution provides flight crew with digital documentation and applications to prepare, optimize and perform their missions. It is a customized solution with integrated software, hardware and services - where real time data transfer between the ground and the aircraft is possible.

Part of this global EFB offering, the TopWings 4Pilot could be compared to the Google apps, all linked together as Google Calendar, Gmail, Playstore, Google maps, Google Drive, ... 4Pilot starts with the pilot board, displaying the complete pilot's agenda and tasks, including his flights but also his trainings, company meetings, medical checks, passport & visa status, hotel bookings etc… with corresponding alerts and notifications.

This ecosystem is integrated with airline's existing ground softwares, such as crew rostering, flight planning, messaging… and provides the right data for the pilot duties. When the pilot clicks on his mission, he enters in a contextual application suite with data related to his specific flight.

4Pilot is the only EFB application in the market with such a large scope. It integrates three independant modules - documentation, mission and situational awareness - which can be implemented step by step due to its modular configuration.

4Pilot is available on Windows and IOS. It can be installed on COTS devices or on ThalesPad. This patented "one-hand" docking system benefits from the best of avionics and open world secured communications. Its pilot-friendly touchscreen is adapted to cockpit environment and is readable in all luminosity conditions.

First flights expected early 2016 with our first customer.


Find us on Twitter @thales_avionics, on our official Youtube channel Onboard TV and on LinkedIn Thales Aerospace.