Helisim Grand Prairie center's Reality H full-flight simulator now open for business!
May 05. 2021 Thales teams who worked on delivering the Reality H H145 full-flight simulator to Helisim's simulation center in Grand Prairie, Texas, are celebrating the official opening of these new cutting-edge helicopter pilot training capabilities.

The H145 simulator at Helisim's new state-of-the-art training center, located at Airbus Helicopters Inc.'s North American headquarters in the heart of the Dallas-Fort Worth metroplex, is being officially opened on May 10 2021. The center is set to provide introductory and recurrent training to thousands of pilots each year.
The Thales-manufactured Reality H full-flight simulator is the first H145-configured full-flight simulator to be installed in North America. Entirely developed at Thales's facility in Cergy (near Paris, France) using state-of-the-art technology, the simulator will soon be certified by the Federal Aviation Authority ahead of being put into operational service.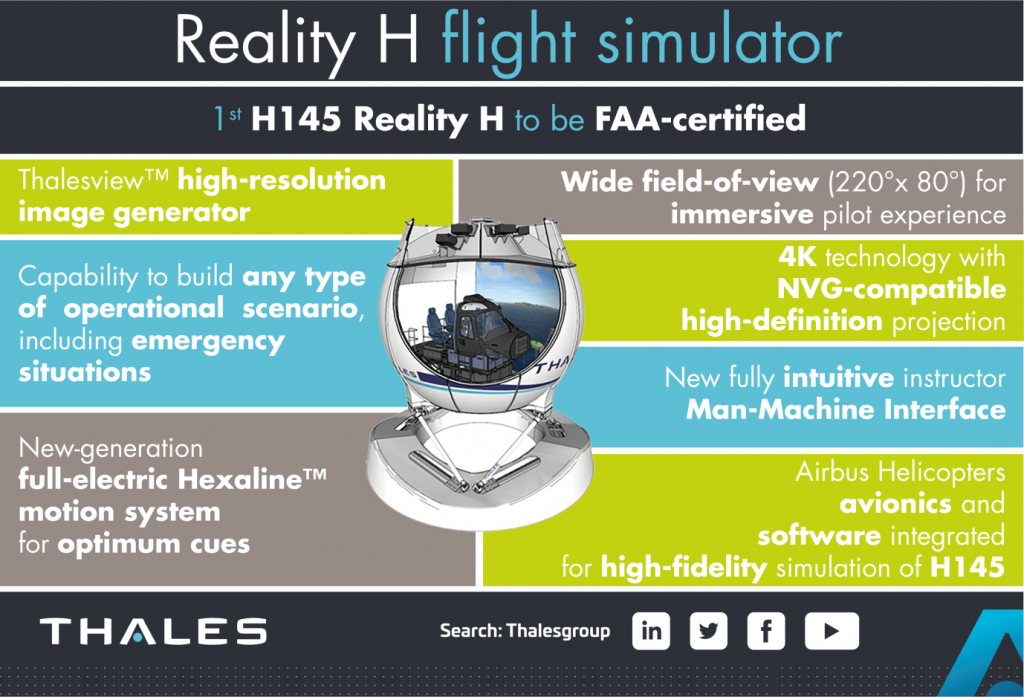 The Reality H simulator has been designed to meet the needs of helicopter operators, maximizing training capacity and availability while offering straightforward ease of installation, operation and maintenance. The dynamic pod enables essential pilot training exercises to be conducted in a realistic, immersive virtual environment, offering several key benefits for operators: reduced expense in comparison with actual flight hours, and the ability to simulate safety-critical situations such as engine failure or fire, and extreme weather conditions.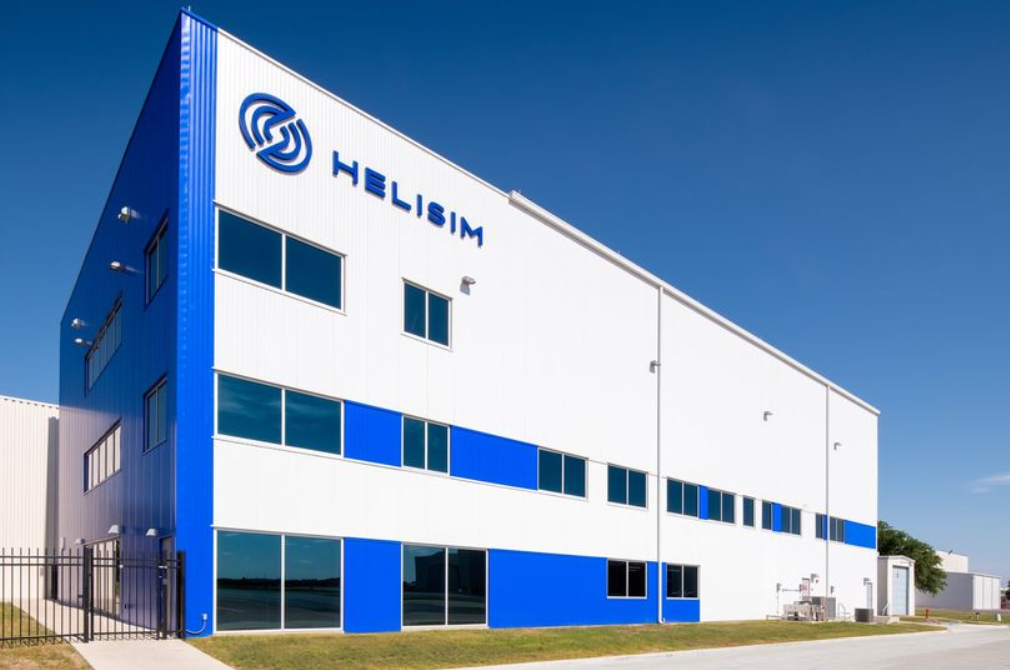 Helisim's Grand Prairie facility, photo © 2020 Greg Folkins
A longstanding partnership
This latest event is another milestone in the longstanding partnership between Thales and Airbus Helicopters through the joint venture Helisim, which has already borne fruit at the Helisim training centre in Marignane (France) where some 3,000 pilots are trained each year.
According to Jean-Charles de Troy, Helisim Inc. Managing Director, "The installation of this H145 simulator hoisting an Airbus datapackage will be valuable for North and Latin American users, given the ongoing large-scale deployment of the H145, which is a complex aircraft. The cooperation with Thales has been excellent throughout and we're extremely satisfied with the simulator and the fidelity of the piloting experience it provides, down to the synthetic environment database that has been designed specifically, mirroring the southern Texas landscape that surrounds us. We're looking forward to capitalizing on the use of this, the first Level D Airbus Helicopters simulator in the US, to support the deployment of the new range of helicopters."