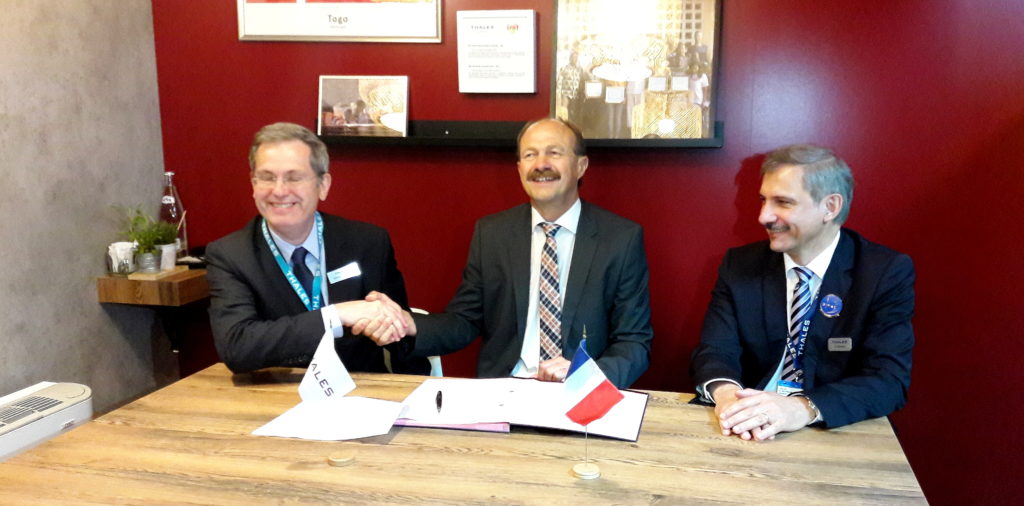 The Kuwait forces has signed a contract for the purchase of 30 multirole Caracal H225M helicopters (24 for the Kuwait Air Force and 6 for the Kuwait National Guard) in order to carry out combat search and rescue duties, transport and ground support missions. To meet the pilots and crews' hands-on training needs, Thales will supply a Reality H Full Flight Mission Simulator (FFMS) as well as two trainer stations for flight procedures and tactical training.

Thanks to the Reality H Full Flight Mission Simulator, pilots will receive training - in a realistic tactical visual environment – in normal navigation procedures, instrument flight, how to handle failures and emergency procedures, which cannot be easily accomplished on real helicopters. The communication systems, weapons and self-protection systems, as well as the in-flight refueling function, are identical to those of the real helicopter, to ensure pilots are trained as in real-life conditions.

From initial to tactical training

Installed on the ground, the training stations will provide initial training in flight procedures for new pilots, and tactical training for captains and crews. Thanks to the interoperability of the two simulator types, the Kuwait forces will be able to network the three systems to perform collective training exercises and prepare their crews for complex missions such as combat search and rescue.

This contract also covers the maintenance of the simulators in operational conditions for at least three years.

«The Reality H simulator produced by Thales is already in service throughout the world and provides helicopter pilots with training in the most complex types of civilian missions. By making the military version of Reality H available to the Kuwait armed forces, Thales is providing valuable support to train users on the new helicopters, which are increasingly sophisticated and equipped with high-performance mission systems», said Benoit Plantier, Vice President Training and Simulation activities, Thales.
Stay connected with us...