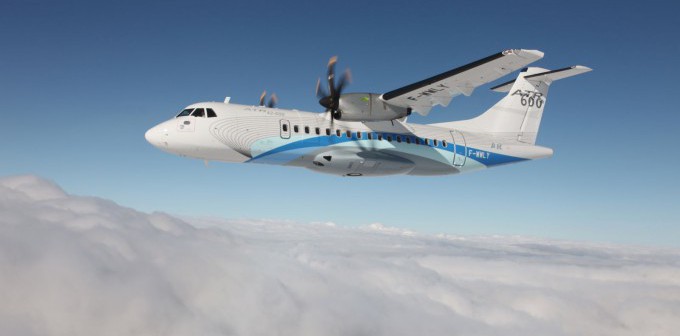 Following on from the 2011 EASA (European Aviation Safety Agency) certification of the 72-seater variant, the ATR 72-600, the 50-seater 42-600 version has also recently been certified. Entry into service is expected during summer 2012.
The -600 series is today the most advanced regional aircraft on the market, notably thanks to the new avionics which simplifies flight management. The ATR 72-600, which is already operated by seven airlines worldwide, has already accumulated more than 13,000 flight hours. 
Thales has been working in close conjunction with ATR since 2007 on the new cockpit systems as a tier-one system integrator. This has involved developing a modular avionics architecture including a new cockpit equipped with five large LCD screens, a flight management system (FMS) and a latest-generation autopilot. This avionics suite benefits from leading-edge communication and navigation systems. Finally, the ATR -600 series is the first regional aircraft to boast an AFDX network (Avionics Full Duplex Switched Ethernet).
Thanks to the ergonomics of the new avionics suite, ATR 42-600 provides a greatly simplified working environment for pilots. ATR-600 has proven a high reliability of its flight management system in dense traffic areas. Descent procedures have also been optimized to shorten the time in landing queues.