New satnav technology locates a moving train in real time
Feb 06. 2018 The Kapilarra* project has successfully tested the use of satellite technology to measure the speed and real-time location of a moving train. Conducted in real-life conditions on a suburban rail network, the demonstration is believed to be the first of its kind in the world.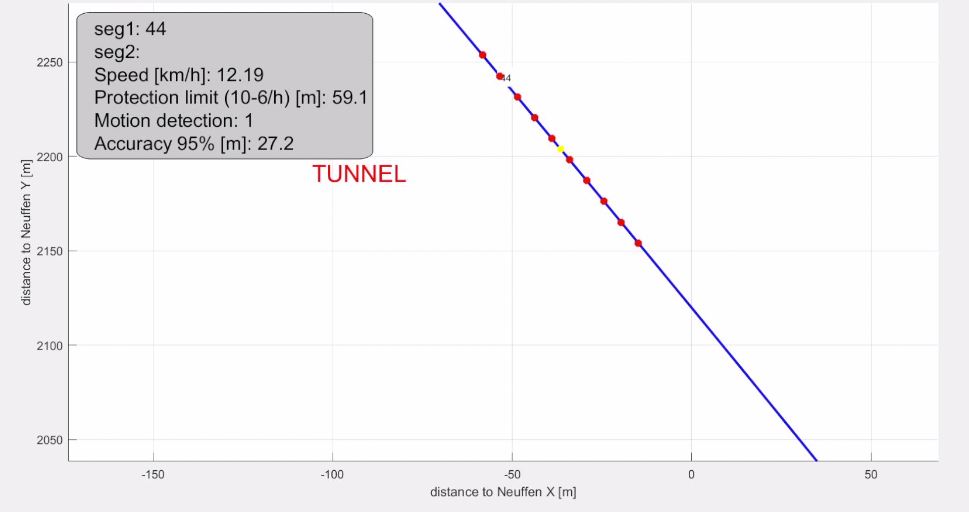 The first step in the Kapilarra project was to define the performance characteristics of a system architecture that would leverage the latest automatic GPS-EGNOS guidance technologies developed for air traffic management to meet the needs of rail or road traffic management and navigation. One key objective was to guarantee positioning signal integrity and resistance to masking and multipath conditions on the ground.

The second phase of the project involved a series of tests in Stuttgart, Germany, with a dual dissimilar architecture fusing GNSS data from both GPS and Galileo constellations, a MEMS inertial navigation system and a navigation database generated using lidar (light detection and ranging) technology.

"This second phase was a tipping point," says Philippe Laviron, head of marketing for navigation solutions. "Not only did we manage to automatically track a moving train in real time, but for the first time ever, we did it in full compliance with all the safety and dependability requirements of the rail industry."

A whole series of tests was conducted to locate the train and measure its speed in real-life conditions on a suburban network, with the train going past a switch and even through a tunnel, where GPS reception can be patchy.

"Thales's experience in air navigation is an important asset," continues Philippe Laviron, "but things are very different on the ground. We needed to adapt our solution to meet the particular requirements of train navigation. In particular, that meant working on the GPS signal reception techniques, because there's a lot less interference in the sky than on the ground. Signal precision is also even more critical on the ground: you can work with a precision of 180 metres in the sky, but in this case we needed to achieve location accuracy to within 15 metres."

To achieve the signal precision they needed, the project team used advanced inertial navigation technology and cross-cued data from multiple sources to boost the precision of the GPS signal, in particular when the train was going past a switch.

For Philippe Laviron, the successful test campaign is an important milestone for Thales's navigation capabilities and demonstrates the sheer breadth of potential applications of the Group's expertise. The new technology takes us another step closer to the age of autonomous trains and has already been singled out for further testing by the French national railway operator SNCF.

*Read more about the Kapilarra project in our earlier article from last year here
Stay connected with us...