Providing the optimal combination of coverage, capacity and cost for the route network
Nov 12. 2015
IFE and connectivity have become truly integrated systems. Together they form the foundation of an ecosystem of services that create the passenger experience – an experience that can mimic the one you have at home.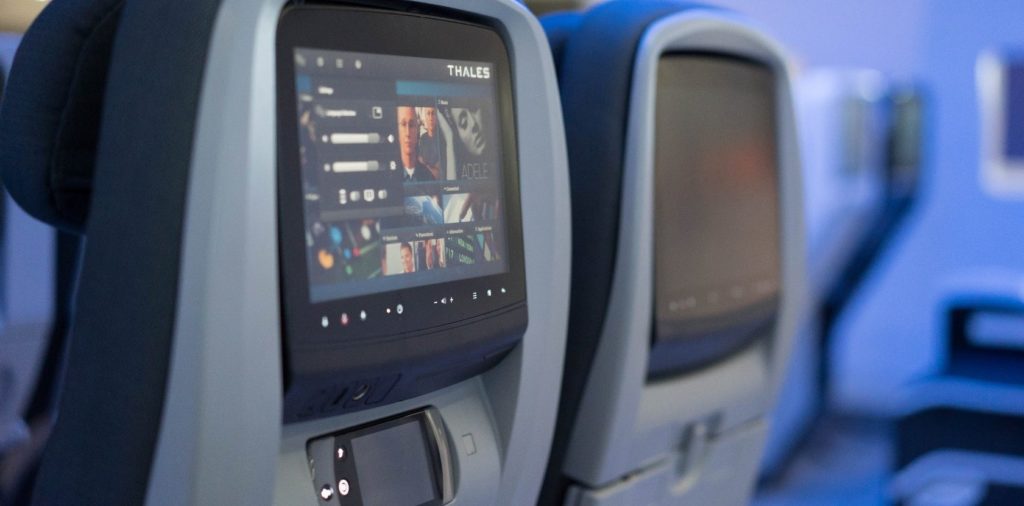 With the proliferation of personal electronic devices (PEDs), connectivity enables the extension of the home experience into the air travel environment: from connected applications such as news and weather, to streaming video, targeted advertising, information and messaging – before, during and after the flight. The Thales view is that PEDs complement its embedded seatback systems by integrating a second screen experience, which has become a common paradigm for today's multitasking consumers.

PEDs: a useful complement to embedded seatback systems

The company's solutions offer both onboard streaming solutions from cached content as well as streaming via the connectivity system to the passenger seat. Wirelessly streaming content gives passengers the ability to enjoy content through their own PEDs. These devices provide a tremendous opportunity to personalize and customize the travel experience, while extending the engagement between the passenger and the airline. Passengers can select their in-flight entertainment choices and learn more about their flight in advance of boarding. Returning customers will be reunited with their favorite programming and can connect automatically to multitask on their PED by reading the news, streaming video, using mobile apps, perusing social media and much more.

Future view

This demand for consumer choices will shape the inflight broadband experience as connectivity becomes more ubiquitous and bandwidth costs decrease. In fact, JetBlue Airlines recently announced its partnership with Amazon to offer passengers complimentary streaming, on-demand video and music content, using capabilities enabled by Thales. Passengers who are members of Amazon Prime have access to titles at no extra cost while on board a JetBlue aircraft.
This evolution in streaming on-demand video to passengers is a major leap for the onboard experience. In the near future, Thales expects to deliver the capability to not just stream video, but also to enable live video content so passengers can watch their favorite sports team in action anywhere on the globe.

A great potential for other in-air connected services applications

Inflight connectivity services will continue to be a strong growth market for airlines for years to come, and Thales recognizes the great potential for other in-air connected services applications. Revenue generation, including traditional pay-for-service and shopping applications, facilitate ancillary revenues, and opportunities for sponsorships/partnerships. The scalability and flexibility of the Thales platforms allows for seamless integration of third-party partners and sponsors, as well as targeted advertising and messaging. Thales is also providing a wide array of value-added services that create revenue opportunities for the airline beyond traditional internet service fees. These opportunities include wireless IFE and live television products that allow pay-per-access revenue generation, as well as destination packages and targeted e-commerce.

A competitive advantage

Airlines are also turning to connectivity solutions to help drive a competitive advantage. Using real-time reporting of onboard information, airlines can quickly address maintenance requirements, better serve passengers, and provide critical information to pilots. Working with partner organizations within the Thales Avionics domain, the following applications will be brought to market: electronic flight bags; crew-to-ground messaging; real-time health monitoring and diagnostics; predictive maintenance; electronic log books; surface tracking (logistics improvements for sequencing of aircraft); performance calculations/weight and balance; and engine and fuel consumption monitoring and analysis. These solutions reduce downtime and improve efficiencies, helping to increase airline profitability.

Thales's complete portfolio provides airlines with the opportunity to design the experience they want, no matter what their business model, addressing all aircraft types and providing solutions for both linefit and retrofit.


Find us on Twitter @thales_avionics, on our official Youtube channel Onboard TV and on LinkedIn Thales Aerospace.