Saudi Aerospace Engineering Industries and Thales sign Memorandum of Agreement (MOA) for aircraft maintenance and repair
Nov 15. 2021 Saudia Aerospace Engineering Industries (SAEI), a wholly owned subsidiary of Saudi Arabian Airlines Holding, and Thales have signed a Memorandum of Agreement (MOA) initiating their partnership to provide premium maintenance services.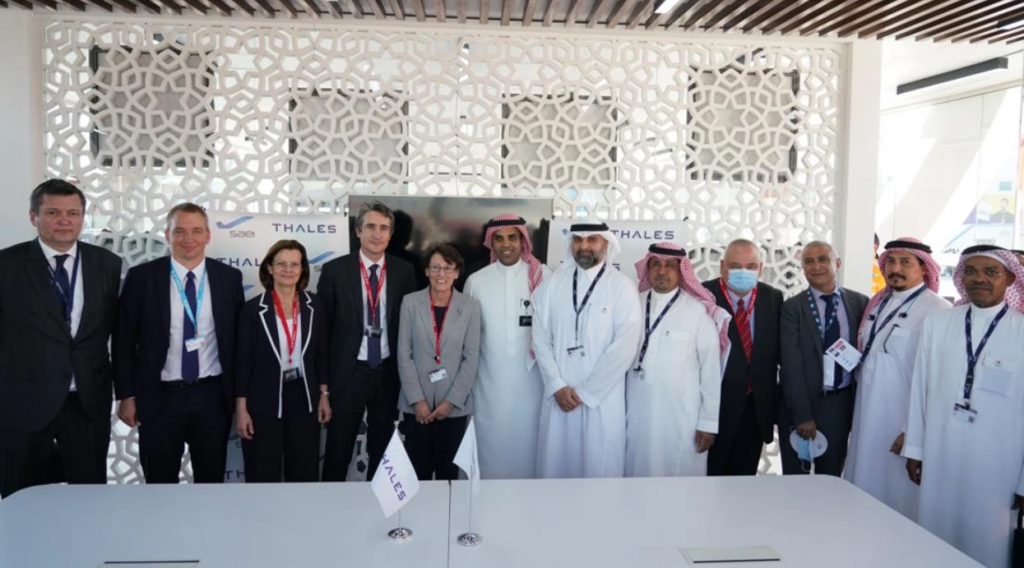 On the first day of Dubai Airshow 2021, his Excellency, the Director General (DG) of Saudia Airline, Mr. Ibrahim A Al-Omar and the Chief Executive Officer of Thales Group, Mr. Patrice Caine signed an MOA between both companies. This comprehensive MRO Platinum Care agreement strengthens the cooperation between the two companies in the areas of Line Maintenance activities and in the development of an industrial partnership for repairs of aircraft parts. SAEI will benefit from the support and expertise of the Thales team of specialists working hand-in-hand in their organization to promote industrial and technological best practices giving SAEI a leading edge in the MRO market.    
His Excellency, Ibrahim A Al-Omar DG of Saudia Airline, expressed his satisfaction as his company embarks into this agreement with Thales, a global leader in aerospace and technology. He stated, "this important milestone demonstrates our ambition to become a world leader in the MRO market, working with established companies that will accelerate the pace of our industrial and technological development".  
Thales CEO, Patrice Caine, shared his enthusiasm as both companies reach a new milestone in their partnership. He said,"we are proud to be a part of your exciting journey and grateful for the trust you have placed in Thales. This agreement between our two companies is a a tribute to our long-term partnership, the quality of our products and services and our steadfast commitment to support the objectives of the Kingdom's Vision in 2030."