SEFA programme: How Thales is preparing the avionics of the future
Apr 08. 2016
The SEFA research programme in France was officially launched in February 2016. Joseph Huysseune, who helped to get the programme off the ground, tells us more about how it will shape the future of advanced onboard systems and cockpit functionality.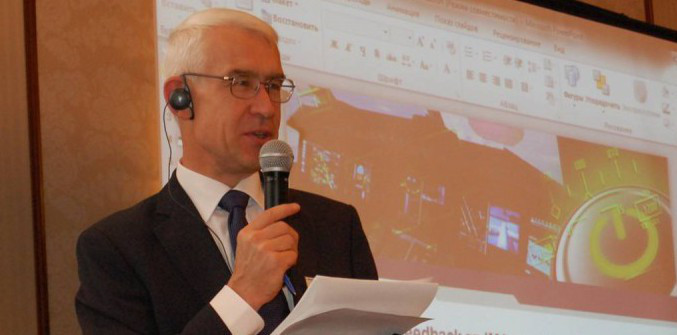 What's the purpose of the SEFA programme?

SEFA (Systèmes Embarqués et Fonctionnalités Avancés) is one of the pillars of the R&D plan and product policy for Thales's avionics business as we plan our future cockpit solutions, systems and functions. As part of the aerospace strand of France's Investing for the Future programme, SEFA brings together the key players in advanced systems and functions for civil aircraft to help them maintain their leadership positions in these technologies through a collaborative approach.

The SEFA programme has three parts. One major focus is cockpit interaction — in other words, studying and rethinking the role of the crew and how they interact with aircraft systems, airline operations centres and air traffic control. Second, the programme aims to define the cockpit hardware and functions needed to implement these concepts, coordinating its work with other R&D programmes like SESAR and Clean Sky. Future Thales products and systems will need to be highly adaptable, scalable and portable to meet these requirements. And last but not least, SEFA will focus on defining and designing the tooled processes and development environments that aircraft manufacturers will need to adapt these products to their own specific needs.

Who are the programme partners and what are their roles?

France's three leading aircraft manufacturers — Airbus, Airbus Helicopters and Dassault Aviation — are all taking part, alongside Thales and about 50 other partners selected after a call for proposals. The aircraft manufacturers define and select the cockpit concepts they see as key differentiators for their future aircraft.

Thales is playing a central role as programme coordinator and the largest supplier of cockpit equipment and functions taking part. Future products designed and developed by Thales — cockpit interfaces, flight management functions, systems management, flight control and automation — could be adopted by any or all of the aircraft manufacturers involved in the programme. But the Tier 1 partners (i.e. the planemakers and Thales) have each issued their own call for proposals and selected partners to help them meet their research requirements. The research partners chosen by Thales include the aerospace research agency ONERA, the national civil aviation school ENAC, and a number of SMEs.

Flight management is an important part of the development programme. What are the priorities for Thales?

Flight management systems (FMS) are a key area of focus for Thales. We need to offer planemakers next-generation FMS solutions that can host new functions and meet industrial, ATM and environmental requirements at the same time. That means rethinking the architecture of the flight management system to support these new functions and incorporate future developments as they emerge. Tomorrow's FMS solutions will need to be modular and scalable. They will need open architectures to optimise resource allocation in terms of both hardware and functional applications. The SEFA programme will make a major contribution to this effort.

What then?

The studies conducted as part of SEFA will culminate in the development of a next-generation cockpit with integrated functionality. This innovative cockpit will be intuitive and configurable to meet the specifications of each aircraft manufacturer. It will be designed to increase operational performance and offer new operational functions while ensuring the highest levels of safety. SEFA is taking us closer to this goal. But the innovation process never stands still, and we are already thinking further ahead to the needs of the aircraft that will enter service in 2025 and beyond. Our research is shaped by a long-term vision — and that means listening closely to the market so we can continue to meet the needs of aircraft manufacturers whatever programmes they decide to launch in the future.

Find us on Twitter @thales_avionics, on our official Youtube channel Onboard TV and on LinkedIn Thales Aerospace.