Simulators for the Tiger
Mar 06. 2015
Thales, in partnership with Rheinmetall Defence Electronics (RDE), will provide French and German Tiger aircrews with state-of-the-art training capabilities, in line with the latest versions of these helicopters and their evolving roles in today's theatres of operations.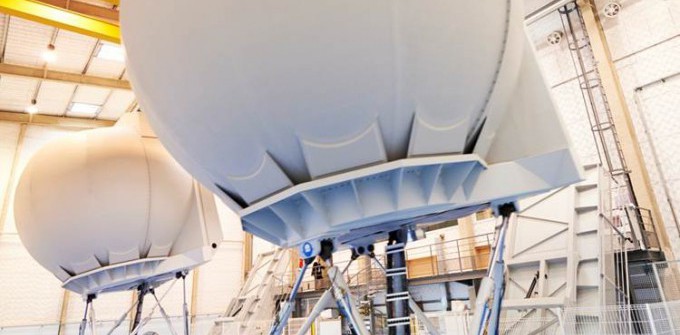 Eight Full Mission Simulators (FMS) and ten Cockpit Procedure Trainers (CPTs) will be upgraded at three training centres operated by French and German forces: the French-German Tiger aircrew training school (EFA) in Le Luc, France, the French Army's 5th combat helicopter regiment in Pau and the Fritzlar 36th combat helicopter regiment in Germany. Thales will also supply two new Tiger CPT simulators to train aircrews for France's 1st combat helicopter regiment in Phalsbourg.
The contract, awarded by the Organisation for Joint Armament Cooperation (OCCAR), includes the upgrade and addition of new functionalities for simulation (weapon systems, communications, datalinks, sensor, etc.) and flight modelling to bring the training systems into line with the latest versions of France's Tiger HAD combat support variant and Germany's UHT anti-tank/fire support variant.
The upgrade will be completed in 2017, and the additional services and support operations for the simulators will run until 2025.
 "This contract testifies to the successful cooperation between France, Germany, OCCAR, Thales and RDE under the Tiger aircrew training programme (TATM) and will further strengthen our partnership for the next 10 years," says David Colliquet, Tiger Programme Manager at OCCAR.
Three questions to Jean-Jacques Guittard, Thales Vice President in charge of Training & Simulation business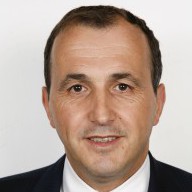 What makes Thales's helicopter simulators different?
Thales is a global leader in simulation, offering a broad portfolio of products, services and solutions. For helicopters, Thales solutions range from task trainers to full mission simulators, with more than 110 helicopter simulators delivered to customers in 25 countries around the world. Thales and its partners have provided Tiger helicopter simulators for France, Germany and Australia.
Thales's helicopter simulators benefit from our state-of-the-art technologies like a high level of fidelity of the simulation, including the cockpit and all motion, vibration and visual cueing.   The advanced visual environment is able to quickly deliver training area timely with external operations. Moreover Thales offers the capability to generate new visual database in accordance with army needs, along with the tools for the Customer to directly update the database.
The realistic simulation of the tactical environment includes a highly efficient Man Machine Interface (MMI) and Artificial Intelligence engine (CGF: Computed Generated Forces) to allow the animation of complex missions involving a great number of players (several hundreds). Thales CGF has been developed for almost 20 years now in collaboration with the French army for land (tanks) and air (helicopters) applications. Thales CGF is now a worldwide reference for military training and is used in many countries.
 What does this contract signify for Thales's presence in the simulator market?
This contract materializes our thorough understanding of the complexities of operational environments and mission cycles, and the needs of the customers in terms of flight training and mission readiness. It shows that our training and simulation solutions are in line with the requirements and needs of the end-users.
Thales's mission training know-how has been successfully applied in the military domain for many years, encompassing coordination between all crew members, and also between the different means involved in the mission (other aircraft, ships, vehicles, etc.).
What are the main challenges for an upgrade of this type?
In this context, our main challenge is to respond in a timely manner to the operational needs of the forces to help them adjust their training and accompany them most effectively in their mission readiness.
Agility and responsiveness are of paramount importance, especially for the upgrade of the environment database.
Our immersive and representative synthetic training devices accurately portray real operational environments and scenarios, and we have to be able to adapt these databases to correspond to the rapidly changing terrains and environments of the foreign deployments of the armed forces.
 Thales helicopter training in brief
Thales delivers a wide range of training devices and services for Civil and Military helicopter training, from computer learning systems and cockpit procedures trainers (CPT) to Full Mission Simulators (FMS). With its partners, Thales supports the armed forces with advanced Training Devices on NH90, Tiger, Cougar and other military helicopters.
Thales also delivers outstanding civil training devices such as the Reality H full flight simulators.
In addition, its military fixed-wing aircraft portfolio spans jet fighters, tactical transport and refuelling aircraft. It comprises Training Systems and Services for A400M, Voyager, Tornado, Rafale, Mirage 2000, Hawk and Eurofighter, among others.
Photos credit: copyright Thales - Reytinas