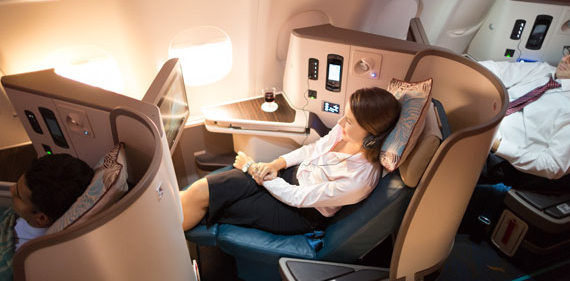 SriLankan Airlines passengers are now able to stay in touch with the world with the latest news headlines and weather information. Live content from BBC News, AFP and AccuWeather, transmitted to the aircraft via satellite communications systems during flight, is displayed on the passenger in-seat monitor with on-demand access. Live News and Weather engages the passenger with news articles complete with full images plus 5-day weather forecasts for 50 selected cities.

SriLankan Airlines, Director/Chief Executive Officer, Mr. Rakhita Jayawardena said, "Our new A330 aircraft is designed every way to suit the needs of the modern-day traveler. With the full features on this aircraft, we are aiming to provide a greater customer experience. Last year, SriLankan's new A330 fleet became the launch customer for the latest Thales Avant in-flight entertainment system. Today, we are marking another first with Thales, by offering Thales Avant Live News and Weather."

Find us on Twitter @thales_avionics, on our official Youtube channel Onboard TV and on LinkedIn Thales Aerospace.