Thales and Aerospace Valley: a decade of collaboration
Aug 20. 2015
This year, the Aerospace Valley world competitive cluster celebrates its 10th anniversary. Onboard talked to Trang Pham, Thales development director for the Aquitaine region, about the achievements of the last decade and Thales's role in the cluster.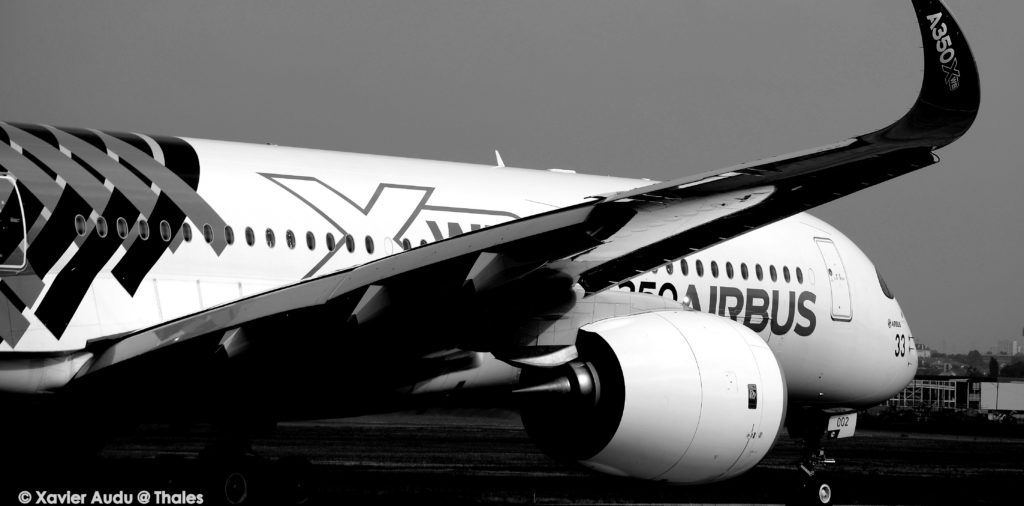 Formed by companies in the aerospace, space and embedded systems sectors in the Midi-Pyrénées and Aquitaine regions of southwest France, Aerospace Valley plays a major role in the definition of industrial, research and training strategies. Charged with identifying and promoting high-potential, future-focused projects among its members, the cluster also pursues leadership and coordination efforts, business intelligence and outreach actions.

In the last 10 years, the cluster has "brought down the barriers between the major industrial companies, smaller specialist firms, laboratories and schools," says Trang. "It has also fostered relationships of trust between members, resulting in wide-ranging partnerships around joint projects. It's a whole ecosystem that's been put in place, with better knowledge of other members and what they do." The Albatross scientific interest group, set up by Thales and the University of Bordeaux to foster long-term cooperation, is a prime example: in the four years since it was set up, it has resulted in 16 PhD theses, nine patents filed and seven joint studies and projects. Aerospace Valley has grown over the years and now has 705 members in what is Europe's largest concentration of aerospace activity.

Thales, a major player in the cluster

Thales is a founder member of Aerospace Valley and is closely involved in the cluster's governance as well as in projects on the ground. "Thales has two representatives on the Board of Directors — one from Thales Alenia Space, the other from Thales Avionics — and directly contributes to projects via its facilitators, who are involved in the various strategic activity domains, focusing in particular on UAVs, embedded systems and navigation," adds Trang. "This level of involvement reflects Thales's interest in and commitment to the ecosystem in this part of France." Thales has a long-standing presence in Midi-Pyrénées and Aquitaine, dating back more than 40 years, and employs more than 6,000 people in the two regions. In addition, it has recently strengthened its position in Aquitaine with a new facility opening in 2017 at the Bordeaux-Merignac aeroparc. "This new facility is not only a high-tech showcase for Thales's aerospace businesses, but it also demonstrates the company's commitment to operations in France and recognises the huge amount of investment in this region."

A dynamic ecosystem

"In the 10 years that Aerospace Valley has existed, we've laid solid foundations enabling us to pursue the development of numerous projects," continues Trang. "Beyond Aerospace Valley, Thales is playing an increasingly important and structured role in the region and is investing in other endeavours, such as the Route des Lasers cluster and Digital Aquitaine. In 2014, Thales also signed a partnership agreement with the Aquitaine regional council. Under this agreement, Thales will contribute to the development of a competitive ecosystem with a particular focus on research, innovation, preproduction engineering and industrial performance as well as the expansion of international markets."

Today, talks are gathering pace, two-way exchange is increasing with this extremely varied ecosystem and new opportunities are emerging with territorial reform and the creation of the future Aquitaine-Limousin-Poitou-Charentes region. Aerospace Valley has already formed partnerships with clusters in the Poitou-Charentes region and more are expected to follow. "The challenges for the next 10 years include increasing the number of suppliers in these regions and raising the international profile of our laboratories, such as the École de Cognitique," concludes Trang.

Find us on Twitter @thales_avionics and on our official Youtube channel Onboard TV.