Thales at the China Helicopter Exposition 2013
Sep 02. 2013
Thales will, for the first time, be present at the China Helicopter Exposition, taking place from September 5th to 8th in Tianjin, China. Thales will be showcasing advanced helicopter avionics solutions as well as helicopter training solutions.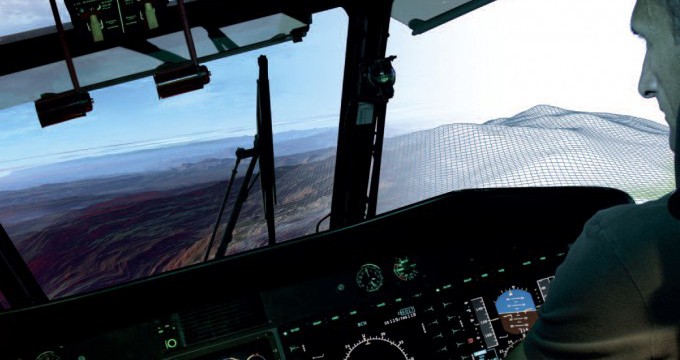 Thales is already established on the Chinese Helicopter market and has a support center located in Beijing with a team in charge of its major customers. Thales is developing its presence further on the Chinese Helicopter market by proposing innovative solutions and services.
Avionics helicopter solutions
Thales is a leading supplier of helicopter avionics solutions worldwide. It offers rotorcraft-dedicated avionics that range from FAA- and EASA-certified onboard equipment to fully integrated cockpit suites (Electronic Standby, Air Data, GNSS receivers, Flight Management Systems, Helicopter Terrain and Avoidance Warning Systems, Automatic Flight Control Systems, TopDeck Avionics Suite).
Electrical power generation and power conversion
Thales designs, develops, manufactures and supports electrical power generation and power conversion equipment for aircraft, including helicopters.
It has strong capabilities in power generation and power conversion, and is already providing innovative solutions on board, amongst others, AVIC helicopters, the Eurocopter EC120/135/155 and AS330/332.
Helicopter training solutions
Thales also delivers a wide range of training devices and services for Civil and Military helicopter training from computer learning systems and cockpit procedures trainers (CPT) to Full Mission Simulators (FMS).
It supports the armed forces with advanced Training Devices on Transport Helicopters, Attack Helicopters and other Light and Tactical Helicopters.
Thales also provides outstanding civil helicopter training devices such as the Reality H series of full-flight simulators which offer simulation of unparalleled realism at affordable prices, with FFS Level B or Level D certifications.
Thales is a major leader in the area of Mission Training for complex missions such as Air Tanker training, Oil & Gas missions, Land Forces operations or Urban operations.
China Helicopter Exposition -  September 5-8, 2013.
Come and meet us on booth C123-C124 / C111-C112, Free Trade Zone of Tianjin Port, China
Picture credit: copyright Thales