Thales ATR 72-500 simulators bring training closer to pilots
Nov 26. 2011
Developed and built by Thales, a new ATR 72-500 simulator certified to the highest industry standard has just been inaugurated at a training centre near Charles de Gaulle airport. By positioning this Full Flight Simulator in Paris and relocating other simulators around the world, ATR is offering pilots easier access to training.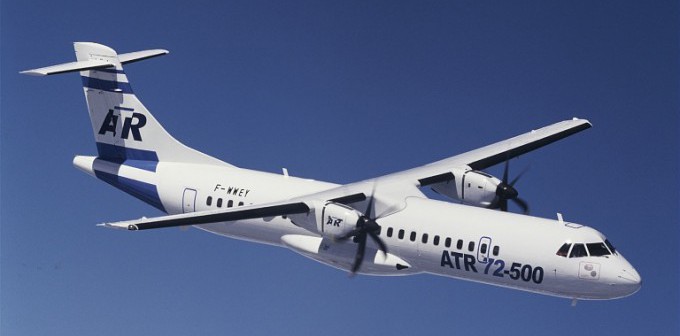 Certified in August 2011, the new Thales-built ATR 72-500 simulator is now fully operational in a training centre near Paris Charles de Gaulle airport. The centre is a partnership with Sim Aero Training, which provides technical onsite support, while ATR looks after offering training time to its airline customers. "By choosing to locate the simulator next to Charles de Gaulle, ATR is giving pilots easier access to training," explains Jean-Pierre Pourre, Sales Director for Civil Aircraft Simulation at Thales. While type rating training, which typically lasts three or four weeks, is still carried out at ATR's headquarters in Toulouse, two-day recurrent training is now offered in Paris at the Charles de Gaulle airport hub.
Hybrid movement
"The new simulator features hybrid electro-hydraulic motion system, which reduces electrical consumption by 80% compared to traditional hydraulic models," explains Pourre, "and it also comes with an electric flight control system." In the short period since its inauguration, the simulator has already clocked up an average of 20 hours' use per day with a reliability exceeding 99%. European and North African airlines make up the bulk of the client base.
Global coverage
The success of the new simulator is part of ATR's recent strategy to bring training closer to pilots. Two Thales ATR simulators are also located in Bangkok, one is in Toulouse, and another is being relocated to Johannesburg. Coincidentally, another Thales ATR 72-500 simulator was certified just two weeks after the Paris inauguration. Ordered by Azerbaijan Airlines, this machine will be used to train the airline's own pilots in Baku. Like to know more? Contact Jean-Pierre Pourre