Thales avionics solutions on first FLYING WHALES airship for safe flight operations
Sep 29. 2021 FLYING WHALES has selected Thales's certifiable FlytX avionics suite and new flight control computer for its first LCA60T airship. These certifiable solutions from Thales will provide the capabilities needed to ensure safe flight and optimum manoeuvrability.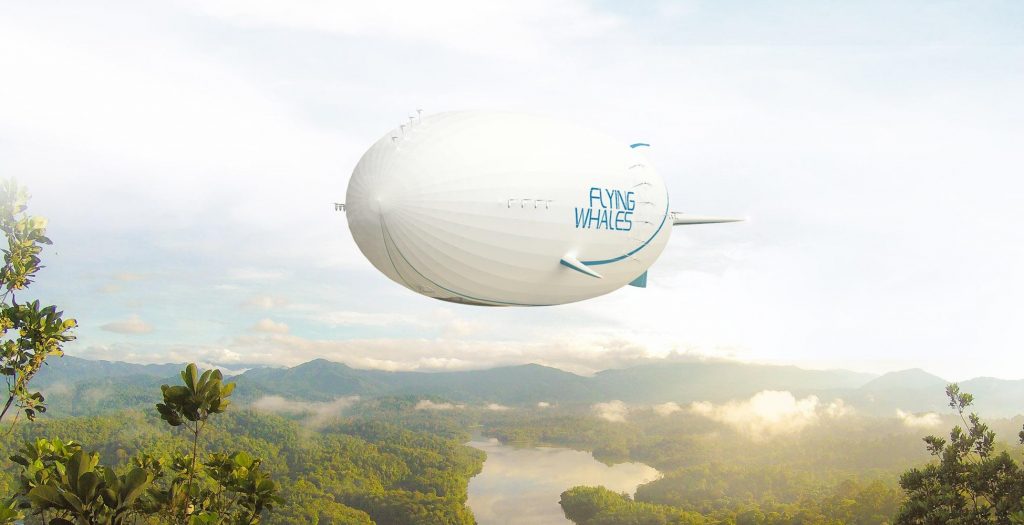 FLYING WHALES has selected certifiable avionics solutions from Thales for its first LCA60T airship. Thales will supply the dual-screen version of its FlytX avionics suite and its latest-generation critical flight control computer. These innovative, compact solutions are ideally suited to ensuring that the future LCA60T flies safely and efficiently. FLYING WHALES and Thales both have strong local roots in the Nouvelle-Aquitaine region of southwest France and will work hand-in-hand to achieve full certification of the airship.
To help ensure a more sustainable future, the giant heavy-lift airship developed by FLYING WHALES is the only solution of its kind to combine huge payload capacity with remarkable operational flexibility. The LCA60T (Large Capacity Airship – 60 Tonnes) is designed to carry up to 60 tonnes of cargo and load and offload in stationary flight to serve hard-to-reach locations. The FlytX avionics suite and new flight control computer from Thales will give the first LCA60T the capabilities needed to ensure safe flying and optimum manoeuvrability.
The FlytX "cockpit of the future" solution has been well received by helicopter pilots and is perfectly suited to the specific needs of future LCA60T aircrews. Based on the latest digital technologies and featuring two 15-inch touchscreen interfaces, it includes an intuitive user interface to provide quick and easy access to information, reduce pilot workload and maximise performance and safety. Fully connected, FlytX can be easily interfaced in flight and on the ground with open-world applications with end-to-end cybersecurity protection.
The flight control computer is the brain of the system, relaying instructions from the pilots to the actuators and playing a critical role in ensuring precise control of the airship. Drawing on its experience as a pioneer of fly-by-wire control for commercial aircraft in the 1980s, Thales plans to develop a new generation of flight control computers in Quebec that will combine the highest levels of integrity and performance with an ultra-compact form factor. This system will relay the commands of LCA60T pilots for perfectly controlled flight.
Flight tests of the LCA60T equipped with Thales solutions will commence in 2024. The first LCA60Ts will be assembled in Laruscade in the Nouvelle-Aquitaine region, not far from the headquarters of Thales's avionics business in Mérignac.
"Thales has really taken into account our specific needs as an innovator to integrate their avionics solution on the LCA60T. The success of our airship hinges on our ability to work with real partners that can offer the flexibility and agility we need to complete our development work, and Thales is a prime example of that kind of partner." – Vincent Guibout, Vice CEO and Chief Technical Officer of FLYING WHALES.
"We are especially proud that our flight safety expertise is contributing to the development of tomorrow's sustainable transport solutions with FLYING WHALES." – Marc Duval-Destin, VP Strategy, Product Policy and Innovation for Thales's flight avionics business.