Thales and GKN Fokker Services sign back to back agreement for Q400 avionics component repairs
Oct 24. 2018 GKN Fokker Services and Thales have signed a five year back-to-back maintenance agreement to cover all Thales avionics component of the Bombardier Q400 fleet of more than 140 aircraft supported by Fokker Services.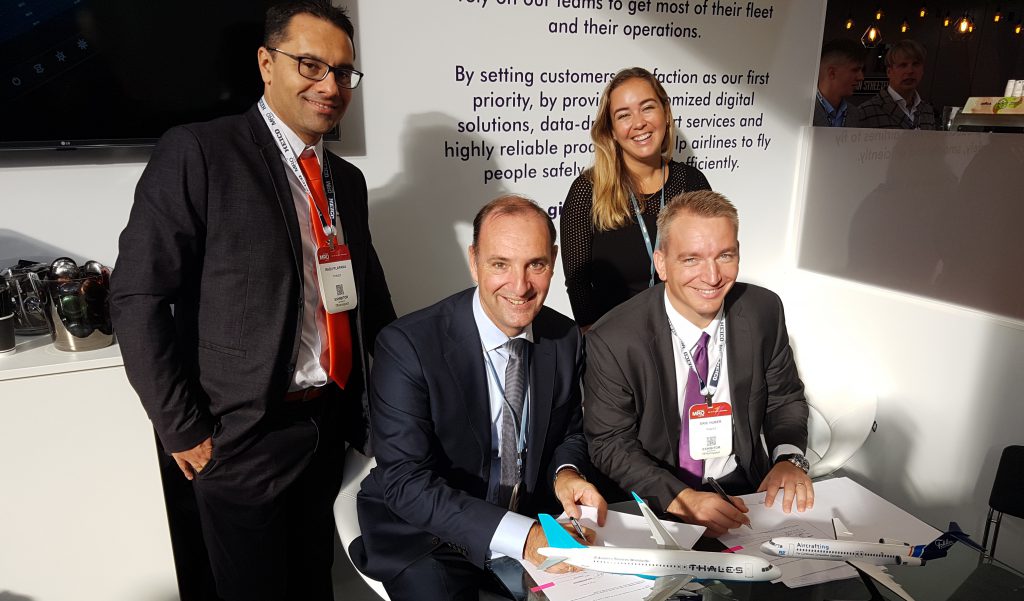 The two companies have also signed a License Agreement for Technical Publications allowing Fokker Services to perform in house repairs on Thales components for Fokker platforms only.

Fokker Services BV has been appointed in March 2017 by Bombardier Commercial Aircraft as its Authorised Service Provider (ASP) covering component repair management for the Q400 aircraft.
Stay connected with us...