Thales prepares to shine at Heli-Expo
Mar 06. 2011
Thales will be showcasing its latest innovations at Heli-Expo, the world's largest tradeshow dedicated to the international helicopter community. Join us in Orlando, USA , 6-8 March, to discover our most cutting-edge helicopter solutions for the civil and military markets.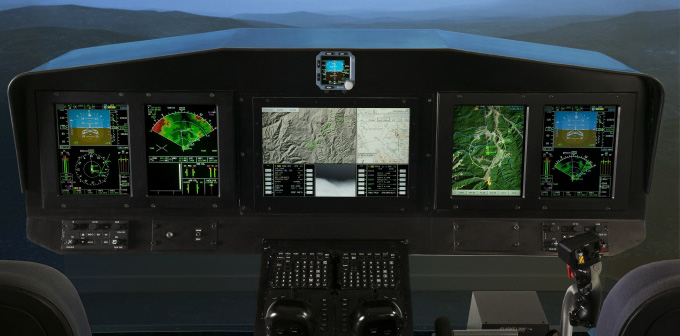 In 2010, Heli-Expo attracted 17,500 participants from 100 countries. This year Thales will again be showcasing its comprehensive helicopter-dedicated offering covering dual core avionics, mission-specific capability, systems integration, electrical solutions, simulation, services and support.
At the 2011 event, the Thales booth will include a live TopDeck avionics suite demo, a complete range of training devices, electrical helicopter solutions and the new IESI (Integrated Electronic Standby Instrument) fully  designed for helicopters.
TopDeck, the most advanced helicopter avionics suite
Designed specifically for a helicopter environment, the TopDeck avionics suite is based on the Icube-Sconcept, in reference to its main attributes: Intuitive, Interactive, Integrated and Safe. It provides a fully interactive man-machine interface with unrivalled levels of integration, thus reducing pilot workload and vehicle weight, while increasing safety and crew efficiency.
Built with designed-in-growth potential, TopDeck allows also the easy integration of new functions. The TopDeck suite will be demonstrated at Orlando, complete with ThalesView software.
Come and visit us on Thales booth #4038 at Heli-Expo and discover the TopDeck Icube-S concept.