Thales in Valence: navigating the next frontiers
Oct 11. 2015
The Valence site in southeast France is Thales's centre of excellence for aircraft navigation and flight management systems — and a major player in the regional economy. We talked to Marc Duval Destin, site manager and head of the navigation business.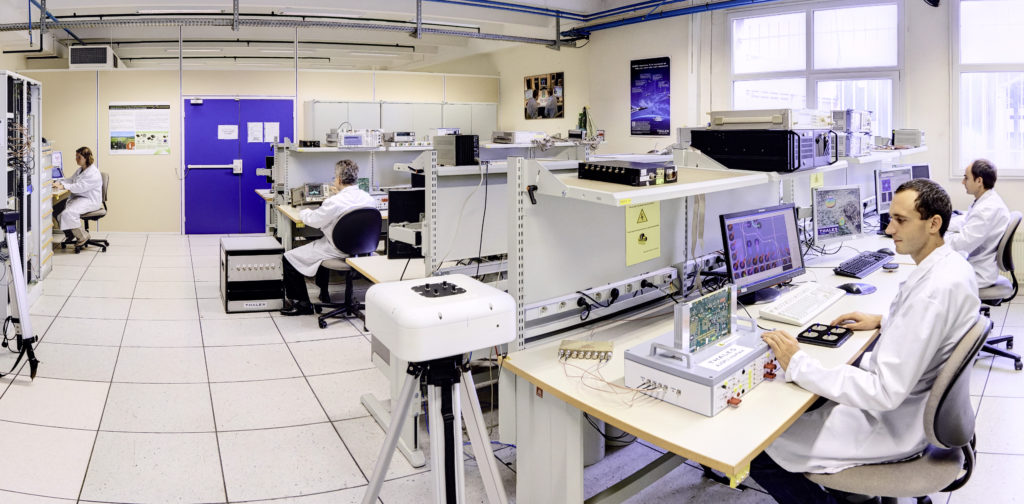 What are the site's key areas of expertise today?

The Valence site designs, develops, manufactures and integrates onboard GPS and Galileo satellite navigation systems that meet the highest levels of certification, as well as onboard computers, airspeed indicators and pressure sensors. Working with the Châtellerault site, we also develop inertial navigation systems, which measure an aircraft's position, speed and attitude and also meet the most exacting performance and safety standards in the world.
The site's unique know-how in high-precision sensors is deeply rooted in our history and culture. Drawing on this expertise, we have also become one of the leading specialists in magnetometers for oil exploration and FADEC engine controllers for helicopters.

What are some of the site's recent achievements?

For more than 10 years, Valence has played a leadership role in a number of areas directly linked to this heritage in navigation. Recent successes include our Flight Management System for helicopters and regional aircraft, and the first non-American inertial navigation system to be certified for civil aviation. Developed in partnership with Châtellerault, this new system — now installed on the A350 — is a huge technical achievement. It also meets the requirements of military aircraft, which have much higher levels of performance but also need to comply with civil aviation regulations. Thales is supplying this product for the Embraer KC-390 military transport, which made its first flight in February.
In satellite navigation, Valence is one of the only producers of embedded GPS receivers certified to the highest standards of aviation safety. In 2014, we were the first to make a geographic position fix from Galileo satellite signals.
In onboard sensors, the keys to success are quality and precision. In 2015, after a decade of silver awards, Boeing handed us a gold for our pressure sensor modules, in recognition of two consecutive years with no late deliveries, zero defects and zero replacements. The 600 people working at the site are justifiably proud of these achievements!

The site also plays an important role in the region's economy. What does this mean in practice?

Thales is the largest private employer in the Valence area, so we're an integral part of the local economy and work closely with some of the leading players in the local academic and scientific communities. In particular, we're a major partner of the ESISAR engineering school, part of the Grenoble Institute of Technology, which specialises in IT, electronics, robotics and network technologies. We're working with ESISAR on a unique set of training modules focusing on certified, critical real-time software development. We're also involved in a range of projects with local SMEs specialising in engineering, software and microelectronics.
To support industrial development in the region, the Valence site is leading the GIFAS industrial performance initiative in the newly merged Rhône-Alpes / Auvergne region of France. Over 30 SMEs are already involved in the project alongside Thales, Dassault, Crouzet, SKF and the other major players in the regional economy.

How do you see the next 10 years?

Our ambition is to span the entire navigation value chain, from sensors to complete systems, for all types of aircraft, satellites, missiles, launchers, as well as land and naval applications. The Valence site, working closely with Châtellerault and Vendôme, is a major asset for Thales as the Group seeks consolidate its position as the preferred navigation partner for the major aircraft manufacturers.


---

From timepieces to avionics: know-how spanning nearly a century
The Valence site's history dates back to 1921 when Édouard Crouzet chose Valence as the location for a plant specialising in precision engineering for the clockmaking industry. From 1941, the Valence facility was part of the revival of France's aircraft industry, developing a dead-reckoning navigator based on the same principle as a precision electromechanical clock. A decade later, this navigator was installed on the Nord Noratlas military transport aircraft.
Building on its newfound success in aircraft instrumentation, including advanced navigation and air data systems, Valence developed the first electronic air data system as part of the Concorde programme.
Since the 1970s, Valence has worked closely with the French Army's Engineering Corps (GamSTAT) at the nearby Chabeuil air base, which has invaluable operational experience with military helicopters and is one of the engines of aerospace activity in the Valence area.
The Valence facility joined Thales Avionics when it was formed in 2000 during a major restructuring of France's aerospace industry.


---
Find us on Twitter @thales_avionics, on our official Youtube channel Onboard TV and on LinkedIn Thales Aerospace.