Thinking certification from the outset
Jun 16. 2011
Thales Avionics Airworthiness Certification Directorate (ACD) is responsible for ensuring its products and systems comply with official aviation regulations and is currently managing the certification of Thales's new avionics suites. The ACD team works from the earliest stage and throughout product and system development. Eric Parelon, Airworthiness Certification Director, explains why.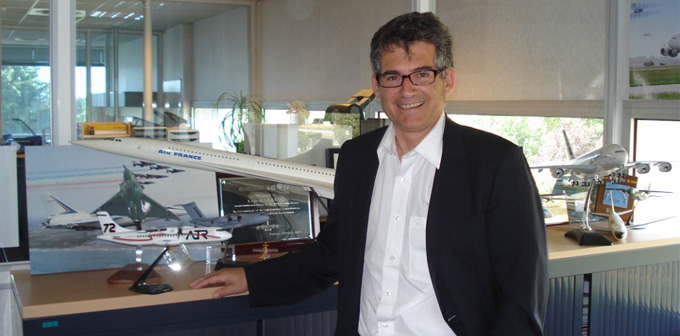 What is the role of the Thales Avionics Airworthiness Certification Directorate?
Our role is to guarantee that our products and systems meet the safety levels required by official airworthiness regulations in order to ensure aircraft safety and more globally safety of air transport.
Our main activities involve contributing to the certification of our customers' aircraft by providing them with the proof that the Thales equipment and systems we deliver comply with the airworthiness regulations set by the Aviation Authorities (e.g. EASA in Europe, FAA in the United States, IAC-AR in Russia). At the end of the process, the aircraft manufacturer obtains a Type Certificate for its aircraft. For some of our equipment, such as Integrated Electronic Standby Instruments and Air Data Computers, we manage equipment certification directly with the Aviation Authorities in demonstrating compliance with specific Technical Standard Orders (ETSO in Europe or TSO in the US). At the end of the process, Thales obtains ETSO and TSO certificates. This offers manufacturers peace of mind when they choose our equipment.
We also manage the certification of changes on existing aircraft for airline customers in order to obtain Supplemental Type Certification (STC).
What is your role in product and system development?
Our role is to ensure that the certification is on track at each stage of the development. It's extremely important for us to be part of the development process right from the beginning, as certification constraints can affect the whole product or system architecture. Thanks to our expertise and regular contact with the authorities, we know how to build safety into the design – and our dedicated experts continually assess safety levels throughout the development cycle, from early bid to final validation.
What kind of challenges do you encounter?
Aircraft manufacturers have enlarged their work packages to their Tier-1 system suppliers and require more in terms of certification activities. The challenge for us is therefore to progress in the value chain in order to meet our customers' expectations. For this reason, we are permanently strengthening our organization in developing our expertise and increasing our resources in order to achieve systems certification excellence.
During  project development, our main challenge is to find the right way with the Authority to certify new and ever more complex technology Current certification regulations are not always sufficient to address it and constructive dialogue is necessary to define mutually-agreed certification guidance. This requires high expertise, height of view and a sense of responsibility.
Certification also requires excellent organisational skills. We need to know who does what and when. It's all about respecting deadlines and making sure experts are on hand when needed. That's where our experience comes in to play, as well as our strong links with the different aviation authorities.
Can you give some examples of specific certification projects?
We are currently managing the certification of our new Avionics Suites on airplanes and helicopters including the ATR 42/72-600 (72-600 EASA certification granted in May 2011, 42-600 on-going), Sukhoi SSJ 100 (Russian certification granted in January 2011, EASA validation on-going)  and Sikorsky S-76D (FAA/EASA on-going). For each of these projects, we are in daily contact with the  customer. The whole certification process is about permanent dialogue between us,  customers and authorities, involving frequent meetings and audits. For avionics suite projects such as these, we undertake about 150 days of audits with customers and/or Authorities – so it's important for us all to work as a team. I think customers would agree that we build a close relationship of trust with them.