Towards 2050 avionics: Evolutions in Human-Machine Interactions
Oct 28. 2016
On the occasion of the Annual EASA Safety Conference which took place in Bratislava on October 25-26, Hugues Meunier, Regulation and standardization Director at Thales, presented the EU industry perspectives regarding the upcoming innovations in Human-Machine Interactions and their impact on safety.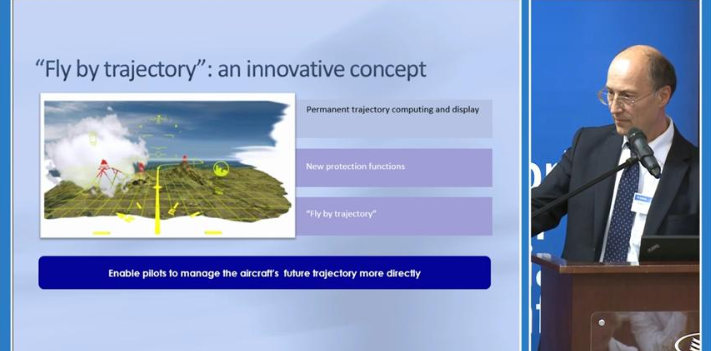 He highlighted the major and promising innovations that Thales was currently developing in order to enhance flight efficiency while increasing safety by innovative Human-Machine Interactions, such as Avionics 2020, TopMax Head-Worn Display as well as the Fly by Trajectory function.

He also stressed the importance of building a close cooperation between industry and authorities from the early stage of the design process.

Watch more about the conference by clicking the link here
Stay connected with us...