Valence: a site transformed
Nov 17. 2017 Thales's facility in Valence in southeast France was first established more than 70 years ago. Today, the site is undergoing a major transformation and has just opened its flexible new workspaces at a ceremony attended by policymakers, industry leaders and academic partners in the region. Site manager Laurent Portrait tells us more.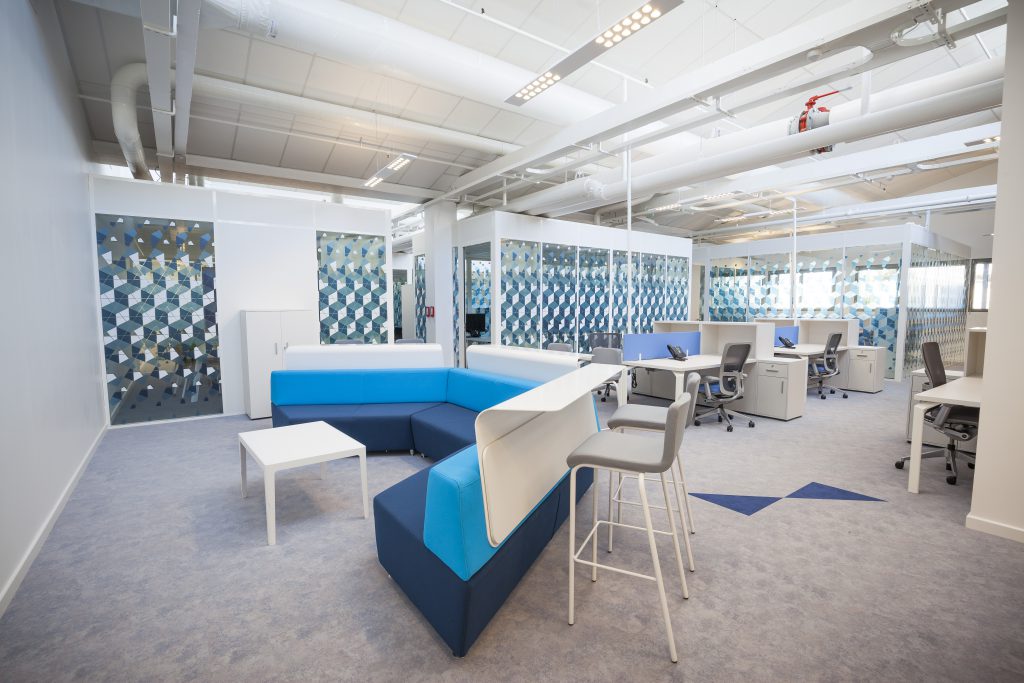 What does the Valence site do?

Our site has played a central role in the worldwide success of Thales's aerospace business, and we are a major player in the regional economy, employing 750 people. Over the years, we've become Thales's centre of excellence in navigation systems and flight management systems for aircraft and helicopters. The programme management teams for civil and military helicopters also work out of the Valence facility.

We have strong ties with regional institutions and an ongoing partnership with the ESISAR engineering school, for example, which specialises in advanced systems and networks. In March this year, we signed a skills sponsorship agreement with the school to help its 5,500 students benefit directly from the wealth of industrial expertise available in the region.

Why did you need to transform the site?

We wanted to make it open, lean and flexible. And the project is also part of Thales's broader digital transformation, which aims to create a more collaborative environment, where people can drive innovation and work together more efficiently.

Thanks to our site transformation project, we now have a large number of comfortable, reconfigurable open-plan spaces, specially designed for creative interaction. The project also includes a showroom where we demonstrate our products and technologies to customers, a design centre dedicated to innovation, a joint research and technology lab and individual quiet rooms.

The design centre is the perfect place for co-innovation. It lets us build new solutions with customers and partners based on real user experiences, focusing on dual technologies and innovations in artificial intelligence, navigation systems, unmanned systems and digitally enabled aircraft, which have applications in both civil and defence markets. It's a real melting pot of ideas from different sectors and disciplines, and an ideal way to explore new concepts that can be rapidly prototyped for testing with customers.

So it's all about new ways of working?

The new facilities are designed to reflect our evolving work practices, which are increasingly focused on collaboration between different functions and organisations. The real change is the shared workspaces, where people from different parts of the company can work together in the same place throughout the day. But the transformation isn't just about changing the physical layout. We've also made our processes much more digital, with Wi-Fi everywhere, virtual visual management (e-Obeya) and digital internal communications, with the ultimate aim of being completely paper-free.

We're also committed to significantly reducing the site's environmental footprint. For example, we've introduced highly innovative technologies for air conditioning and heat recovery, with the entire 28,000-sq.m. site now heated without using any oil or electricity!

What feedback have you had from the teams?

As I said, the real transformation is in how we work. Overall, people have really embraced the change and they're seeing the benefits in their daily work.

What's next?

In this first phase of the project, we've refurbished 1,500 sq.m. of the site over the last nine months. Everything is designed around engineering best practices and in many cases we have drawn inspiration from Thales's new Bordeaux campus (click here for more).

The project will be progressively rolled out to the rest of the site over the next few years, building on the feedback from this first phase. It's a big commitment and a major investment — and a tribute to the extraordinary skills and expertise that have made the Valence site a major asset for Thales's avionics business.
Stay connected with us...