Worldwide selections for Thales Pad, the connected Windows EFB tablet
Jun 21. 2017
Air Mauritius and Nouvelair (Tunisia) are the new Thales Pad customers respectively for their A350s and A320s fleets. Multiple airlines have now selected the Thales Pad EFB (Electronic Flight Bag) tablet to support the optimization of their operations. Selections concern both Boeing and Airbus aircraft for linefit and retrofit installation.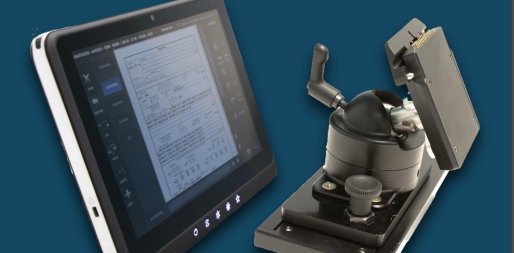 The Thales Pad is operational with Air France on their Boeing 777 fleet. The first commercial flight took place in December 2016 on a Paris to Bangkok route. Air France confirmed the selection of 180 shipsets for B777 aircraft-attached Electronic Flight Bags, flight simulators and spares.

Thales Pad is installed on a mount that has been optimized for B777 cockpit, designed by Air France Maintenance & Engineering.

Adapted to any type of airline, the Thales Pad is also installed on A350s for launch customer Air Caraibes and Rwandair A330s. More recently, another major airline in the US selected Thales Pad to equip their A350 fleet, extending our footprint to North America.

Customers particularly appreciate the avionics-grade multi-touch display including extended luminosity range and anti-glare glass treatment, the Smart Docking Station hosting power and data-connectors, the easy one-hand docking and release system and the high level of performance and customization.
"
Our leading position on the EFB market, both on the hardware and software fronts, is further testimony of the engagement of Thales in digital transformation. In an ever more connected aerospace ecosystem, airlines demonstrate their confidence in Thales by choosing our cyber-secured products and solutions notably to optimize their operations.
"
Stay connected with us...