Aeroscopia: where inspiration meets technology
Feb 04. 2015
The road was long over the past 30 years but resulted in the inauguration, on January 13th of this year, of a new aeronautical museum in Toulouse, south-western France. Aeroscopia is all set to welcome an estimated 110,000 visitors annually from this year onwards.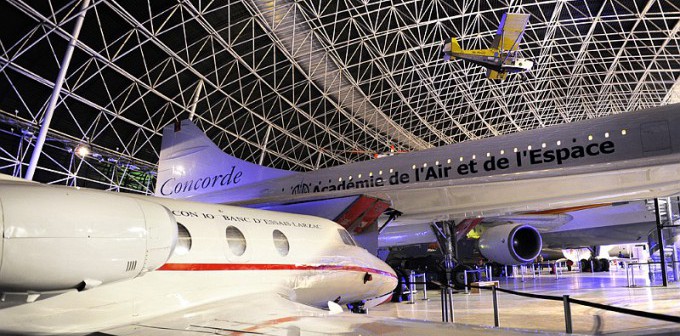 It is thanks to the perseverance and to the mobilization of many key players that this ambitious project was able see the light. Thales contributed through a fresco dedicated to the evolution of cockpits and the movie The sky is no longer the limit displayed in a dedicated travelers' corner.

Aeroscopia retraces 80 years of history and aims to be the benchmark venue for the transmission of aeronautical knowledge. Thanks to the considerable work of aeronautical historians, enthusiasts and informed professionals, visitors, whether they are aviation insiders or the public at large, can now discover the technology and the rigor of the aeronautical world and its careers, and fully understand why the sector continues to excite and inspire.
Take a photo tour to Aeroscopia!
photos credit: copyright Thales - Patrice Sordo, copyright Aeroscopia