Airbus renews its trust in Thales to train pilots of the A400M military transport aircraft
Oct 03. 2017
As part of a long-standing relationship between the two companies, Airbus has awarded Thales a contract for a further two new A400M military training simulators (Nos. 7 and 8). The French and German air forces will benefit from these new simulators respectively in 2019 and 2020.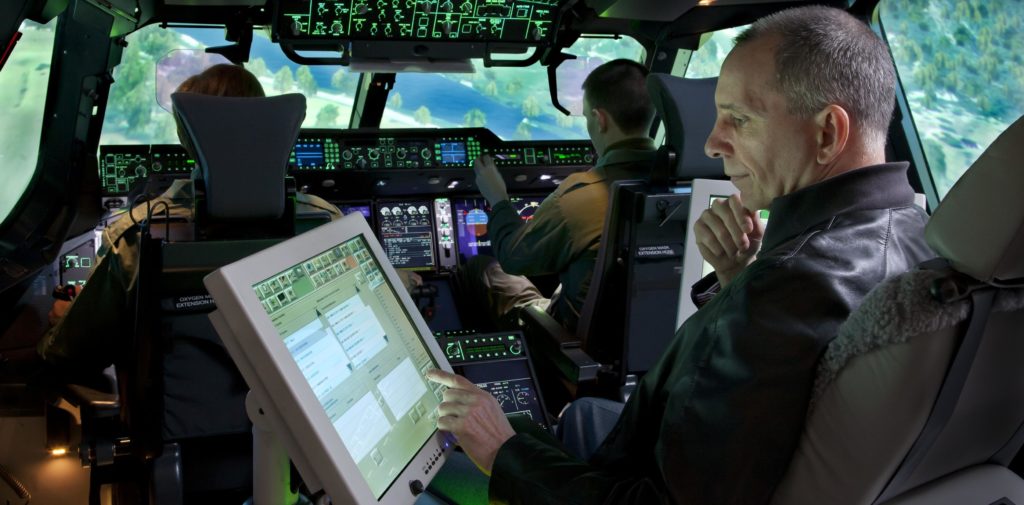 The two new simulators will enable A400M crews to train in complex missions such as in-flight refuelling and low-level tactical operations in a safe environment. So far, French, Spanish, German and English air forces have been equipped with six Full-Flight A400M flight simulators and two flat-panel devices. In the UK, A400M Training Services Ltd (ATSL), a joint venture company formed by Thales and Airbus, manages the training, support services and maintenance at the Royal Air Force at Brize Norton training school in Oxfordshire. In 2017, the training school has already trained over 24 pilots, 20 loadmasters and 204 engineers. Thales is the only provider of A400M Flight Simulators through OCCAR (Organisation Conjointe de Coopération en matière d'ARmement). In France, Thales is also an Airbus industrial partner for support operations at the Airbus A400M training centre on the French Air Force's Orléans-Bricy 123 base.
DID YOU KNOW?
Thales is the main supplier of the Airbus A400M's avionics system, covering Cockpit displays systems, Head-up displays, Flight management systems, Integrated Modular avionics and Enhanced Vision System.
The Full-Flight Simulators employ state-of-the-art visual and motion technology developed and produced by Thales that represents the current production cockpit configuration of the Airbus A400M aircraft and simulates the ground and flight operations of the aircraft in a range of environments. It includes an enhanced field-of-view visual system that can support training in all aircraft manoeuvres, including air-to-air refuelling and low-level tactical operations. Also provided are on-board and off-board instructor stations and a record and replay system to aid crew briefing and debriefing.
Stay connected with us...