Airframe parts trading for optimized airline operations
Jul 04. 2018 In a world where efficiency, agility and ecology are a must, Thales, as a world leader in aerospace, offers flexible airframe trading solutions enabling customers to manage their airframe parts and gain operational efficiency. Thales maintains an inventory of thousands of components ready to ship anywhere within a few hours and takes care of the environment by recycling used items. Julien Faucher, head of trading, explains why an operator looking for high quality used avionics parts should consult Thales.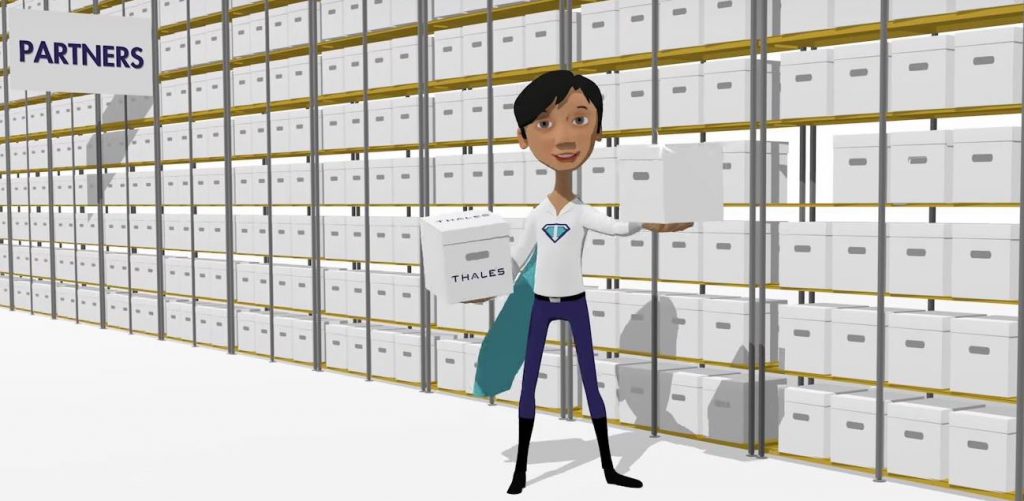 What does the Thales trading activity cover?

Thanks to our trading solutions we can meet almost any of our customers' quality used parts needs, whether related to buying, selling or upgrading their parts.

Thales's trading activity covers Thales and non-Thales airframe parts that are fully compliant and granted with OEM maintenance and quality standards. All equipment is certified by the main international airworthiness authorities: EASA, FAA, CAAC and is compliant with the ATA 106 non-incident statement.

Almost any part on any civil aircraft platform is available in our large inventories of components, for helicopters, business jets and commercial airliners (list below*).

We also purchase operators' surplus stocks allowing them to optimize their operations and minimize costs related to inventory that is not used or would be disposed of.

Why should customers rely on Thales for airframe parts trading?

Agility and responsiveness are the keys to provide successful trading services. Our organization is designed to meet customer expectations the most efficiently possible thanks to:
• Large inventories, located all around the world
• Worldwide trading teams to help customers find the parts they need
• Optimized logistics for routine, critical or AOG orders and shipment requirements set with the customers.

As an OEM, we have the best knowledge and engineering know-how to repair and upgrade our equipment to the latest standards.

Our main repair shops, located in the US, France and in Singapore, are all 145 part certified and equipped with the latest technology to provide competitive and high quality repairs.

Where do you get the airframe parts?

We source parts from aircraft being dismantled and give a second life to pieces that otherwise would have been wasted. Thus we create added value for parts that can become serviceable after a check and repair in our shops. We always pay special attention to the quality of pieces purchased and guarantee that they are accident free.

What type of solutions are you developing for the future?

We are working to extend our offering to digital aircraft trading services. In the near future, a mobile application will be launched allowing real-time access to our stock information anywhere in the world. We are sure that this will further enhance our customers' experience when dealing with Thales and create added value for operators looking for quick economic gains.


1/2
1/2 day to get a trading quote
24/7
24/7 AOG (Aircraft on Ground) support
4
4 hours AOG part shipments
*Thales trading activities offer aircraft equipment and Line Replaceable Units from various airframers and aircraft types such as:
• Airbus
• Cessna / Textron Aviation
• Embraer
• Dassault
• Gulfstream
• Pilatus
• Saab
• Airbus Helicopters
• ATR
• Bell Helicopter
• Boeing
• Bombardier
For more information trading: thales.trading@us.thalesgroup.com
For more information about our new digital solutions: marketing.asw@fr.thalesgroup.com
Stay connected with us...