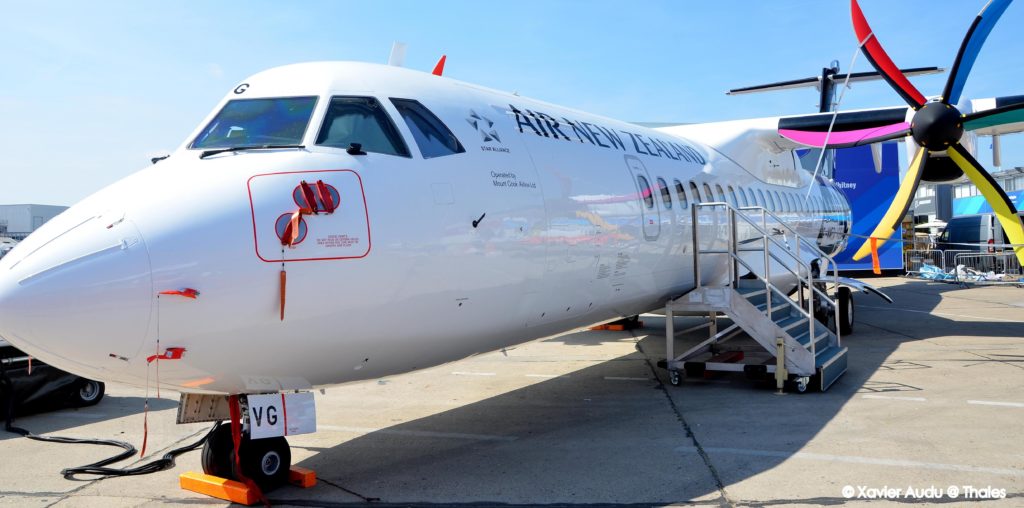 Red Label 1 included four major functions: the Synthetic Vision System (SVS), which overlays synthetic terrain data on the Primary Flight Display (PFD); the temporary flight plan, which is displayed alongside the current flight plan; an Inertial Reference System (IRS); and various functional improvements to the automatic pilot, such as Enhanced LOC Capture.

The SVS function uses terrain databases generated by Thales to improve pilots' awareness of the environment outside the aircraft. When flying under IMC (Instrument Meteorological Conditions), the 3D representation of the terrain displayed behind the flight control information provides the crew with additional information about the external environment, such as landscape, runway, obstacles, rivers, etc.

The temporary flight plan function shows an alternative flight plan, which the pilot can review at any time before confirming a trajectory. The Inertial Reference System provides high-integrity position data, operating in conjunction with the two existing attitude control units.

A major enhancement to the ATR

Enhanced LOC Capture makes it easier for the pilot to align the aircraft with the runway axis even at near-maximum airspeeds and intercept angles. Other improvements have been made to the automatic pilot system. The low-speed protection function, for example, alerts the pilot if necessary and corrects the aircraft's attitude to keep it within its flight envelope.

"ATR test pilots worked with design office staff to pre-approve these functions on our integration benches," says Denis Ricaud, project design authority at the Thales avionics business's systems competence centre. "Their feedback was very positive, particularly for the Enhanced LOC Capture function, which makes it possible to capture the runway axis late in the approach and at high airspeeds and large intercept angles. Initial feedback on the SVS function from Air New Zealand and other operators has also been very encouraging."

Find us on Twitter @ThalesAerospace, on our official Youtube channel Onboard TV and on LinkedIn Thales Aerospace.