The dream of all-electric aircraft is getting closer
Apr 20. 2015
Aircraft with electric engines may still be some way off, but more-electric aircraft are already here thanks to a whole range of innovative solutions developed by Thales that are progressively replacing hydraulic and pneumatic systems on new aircraft. For aircraft manufacturers, this paradigm shift is driving fuel savings in flight and on the ground, reducing carbon footprints and NOx emissions, while also improving reliability and cutting maintenance costs.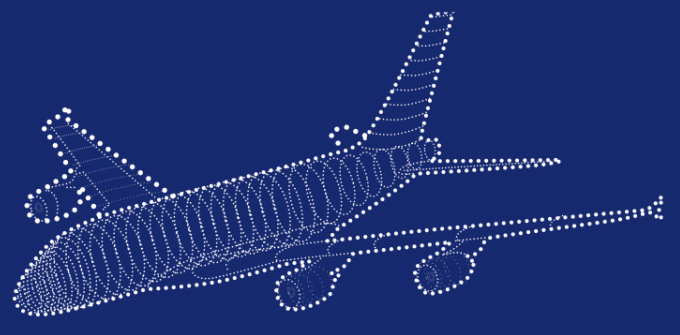 Pascal Thalin, Technical Director TAES, explains.
How many electrical systems are installed on aircraft today?
For example, on the Boeing 787 Dreamliner the proportion of electrically powered systems has more than tripled compared to the previous generation of aircraft, because a number of hydraulic or pneumatic flight systems have been replaced by electrical systems. This relatively recent trend is set to grow given the advantages of electrical systems, which offer fuel savings due to greater efficiency, as well as improved reliability and easier maintenance. More-electric aircraft will also make it possible to reach the targets of the Clean Sky project, which is seeking to achieve a 50% cut in CO2 emissions and an 80% cut in NOx emissions by 2020. Thanks to the efforts of engine manufacturers and to increasing system electrification, new aircraft will be more energy efficient, have a smaller environmental footprint and cost less to maintain.
What type of innovations is Thales developing?
The key to meeting these challenges is a reduction in aircraft weight and more-efficient non-propulsive systems.
In another area, many aircraft systems — processors, navigation instruments, actuator controls, lighting, ventilation and inflight entertainment systems, for example — are already electrically powered. New applications like engine starting are now going electric on modern aircraft. This is what Thales has been doing since 2013 with its TopStart™ starter generator for the Silvercrest engine on the Falcon 5X.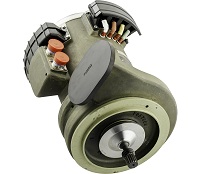 In recent years we have also stepped up our R&D effort to conceive power-conversion solutions able to power the various electrical networks of an aircraft — including high-voltage networks — and specific electrical loads. Thales's power-conversion solutions are today certified and in service on the Boeing 787 Dreamliner and A350 XWB.
Lastly, we have developed an integrated modular power electronics (IMPE) architecture able to power all types of load on an aircraft. This new architecture is built around standard, reconfigurable, redundant power electronics modules and incorporates an intelligent power management feature that dynamically combines demand and pools resources as needed.
Concrete examples
For the Airbus A380 and A400M, we have developed an avant-garde variable-frequency power-generation technology in partnership with Safran. The A380 has four variable-frequency electrical generators each delivering 150 kVA. Besides the weight gains it offers, this power-generation technology is four times as reliable as fixed-frequency generators.
For the A350 XWB, Thales is supplying the entire electrical power conversion system, which has the capability to deliver different voltages adapted to the standards of the energy-consuming equipment on the aircraft.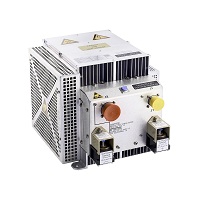 On the Boeing 787 Dreamliner, light and compact electrical circuits have replaced the pneumatic and hydraulic circuits, and Thales is again supplying the power-conversion system for this aircraft.

Lastly, the Falcon 5X is equipped with the latest technological advances by Thales, both for new--generation aircraft and through French and European research programmes working in partnership with aircraft manufacturers.

Key differentiators

Thales is one of the world's top three suppliers of electrical aircraft power-generation and conversion systems. We have been working in this field for more than 60 years and today our systems are flying on a large proportion of aircraft fleets around the globe.

Thales products have always been recognised for their reliability and performance, affording reduced weight and volume, optimal efficiency, and 'clean' voltages and currents. But our strength also lies in our ability to innovate, and more specifically to provide the mature innovations needed by the aviation sector, where safety and security are of the essence and regulations are very strict.

Several decades of experience in high-power electrical generation and conversion systems, combined with our recognised capabilities in real-time systems, are a great asset for Thales.

The electric future

The aircraft of the future is clearly going to be ever-more electric and leave a smaller environmental footprint.

For example, solutions incorporating electric motors in aircraft wheels so they can taxi without using their main engines offer substantial fuel savings— around 4% for a short-/medium-haul aircraft.

On average, electrical systems cover one-quarter of an aircraft's energy needs today, chiefly to power functions with low or medium consumption. Tomorrow, we will need to significantly increase the power of electrical generation and conversion systems to power all of an aircraft's electrical functions, on the ground and in flight. At the same time, we will have to continue making systems lighter, more compact and easier to maintain.

Solving the size, weight and power equation is the key challenge of this business — and that's what drives us forward every day!