Thales strengthens its partnership with Dassault Aviation through maintenance agreement for electrical systems on Falcon 900 and Falcon 2000 Fleets
May 12. 2022 Thales is pleased to announce the expansion of its collaboration with Dassault Aviation through the signature of a maintenance agreement signed on April 1, 2022 for electrical systems on Falcon 900 and Falcon 2000 Series Fleets.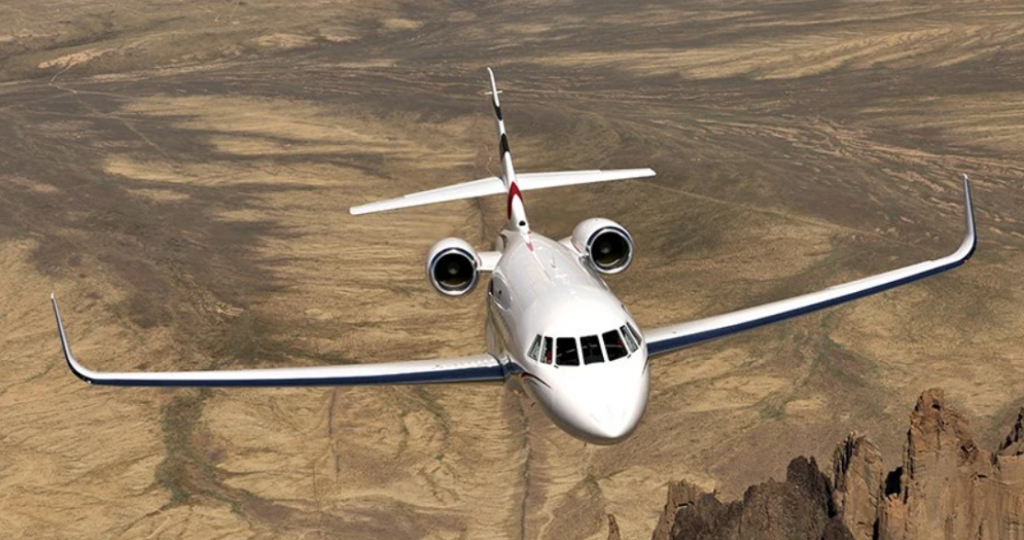 The successful partnership began with the Falcon family of Business Jets back in the seventies starting with the Falcon 50 followed by the Falcon 200, Falcon 900 and Falcon 2000, and most recently the Falcon 6X. Dassault Aviation and Thales share the same commitment to excellence in design innovation and for reliable and affordable electrical generation and conversion products. More than 2100 Falcon aircraft operate worldwide cumulating over 21,000,000 flight hours in 2021.
Both companies achieved a new stage in their relationship through the signature of a partnership agreement on April 1st, 2022. Through this agreement Thales and Dassault Aviation will bring to Falcon operators unprecedented value for Premium Services along with significant reductions in Direct Maintenance Cost (DMC) and a robust incentive campaign for Starter Generators P/N 8060-160 upgrade to a new P/N 8060-170.
This upgrade offer on the Thales Starter Generator improves DMC while providing annual savings for operators thanks to design enhancements that help reduce maintenance operations including brush wear inspections and removals.
Benoit Lefondré, Senior Director, Worldwide Falcon Spares at Dassault Aviation said: "This reinforced partnership between Thales and Dassault now gives us the unique opportunity to offer Dassault Falcon customers the ability to reduce their maintenance costs when selecting a generator under this program. We also have the ability to offer extra benefits for Operators who are part of the Falcon Advantage Program."
Frédéric Dé, Vice President, Electrical Business - Thales Aviation Global Services added: "We are very honored to partner with Dassault Aviation to offer each Falcon customer the opportunity to experience the Excellence brought by an Original Equipment Manufacturer (OEM) providing extended services within extremely short lead-times."