EDA Defence Innovation Prize awarded to COMBI, Thales's IA-based game changer for Human-Machine teaming
Jan 05. 2022 COMBI, a bidirectional operator/system translator concept developed by Thales with backing from the France defence procurement agency as part of the MMT project (Man-Machine Teaming), was one of the two winners of the European Defence Agency's 2021 Defence Innovation Prize. The trophy rewards the most innovative ideas, technologies and solution related to Human-Machine Interfaces enabling Human-Machine Teaming for Defence.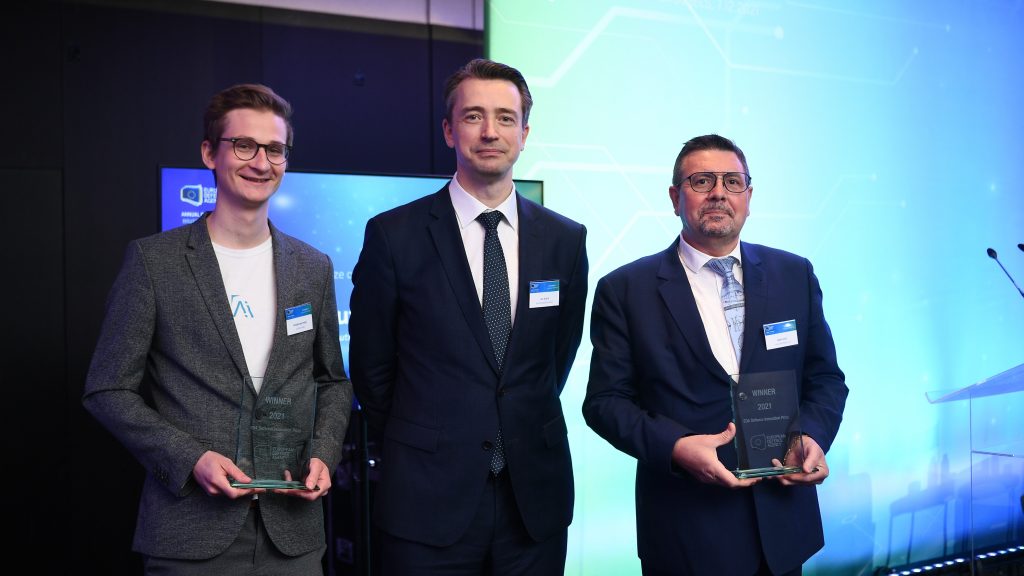 COMBI (Bidirectional Communicator) has been conceived as a solution to a key future challenge. As defence operations continue to become more complex, tomorrow's missions will incorporate several intelligent systems that combine the operator's platform with others being controlled remotely (teammates, drones, etc.). This more complex environment will not only increase the operator's workload, but also distance them from the vital decision-making process.
COMBI therefore provides the means of translating high-level operator 'intentions' between the operator and the multiple intelligent systems in a dynamic manner throughout the flight. In the other direction, the information from those systems is presented in a manner that allows the pilot to understand COMBI's response: this "explainability" is fundamental in a Human-Machine relationship in order for the pilot to make the right decisions with creativity and discernment.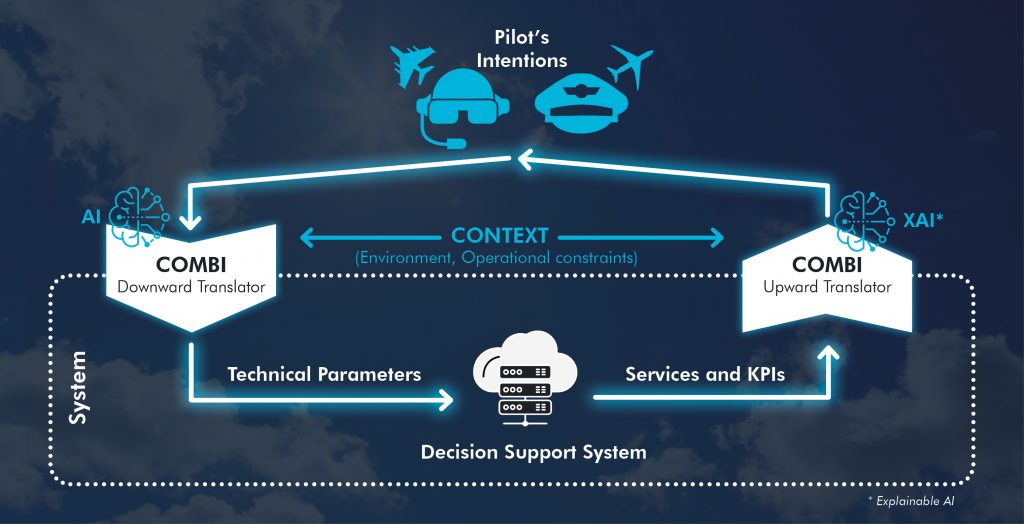 According to Daniel Hauret, Flight Avionics Technical and Operational Expert at Thales, "COMBI's beginnings go back to a film presenting the challenges of future air combat. The use cases illustrated at the time were picked up by our teams working on Artificial Intelligence, and what has been conceived is the result of close collaboration between designers, cognitive scientists, computer scientists and, of course, operational staff."
Integrating human intentions in the system
The COMBI concept is the first to integrate human intentions in a system. When a mission is being performed, intentions can vary according to phase and changing context: being efficient, survivability, unpredictability, favouring endurance, etc. COMBI applies those intentions and works with data that can be calculated by the machine, and raises it to a level of abstraction specific to humans. With an input repository based on human intentions, this field of calculation is smaller, more optimized, and more precise. The machine then proposes solutions to the human in its field of understanding, and allows the pilot to become a real strategist while retaining the role of executor.
COMBI is making rapid headway along the Research & Development chain. Marc Gatti, Director of Avionics Research & Technology at Thales, notes that "we now have a working demonstrator that has been integrated on an operational system on board a multirole combat aircraft. The objective is now to have a product that can be installed on existing or new-generation aircraft, and to identify how to interface with these different aircraft, whether military or civilian. Beyond that, we are targeting multi-platform devices."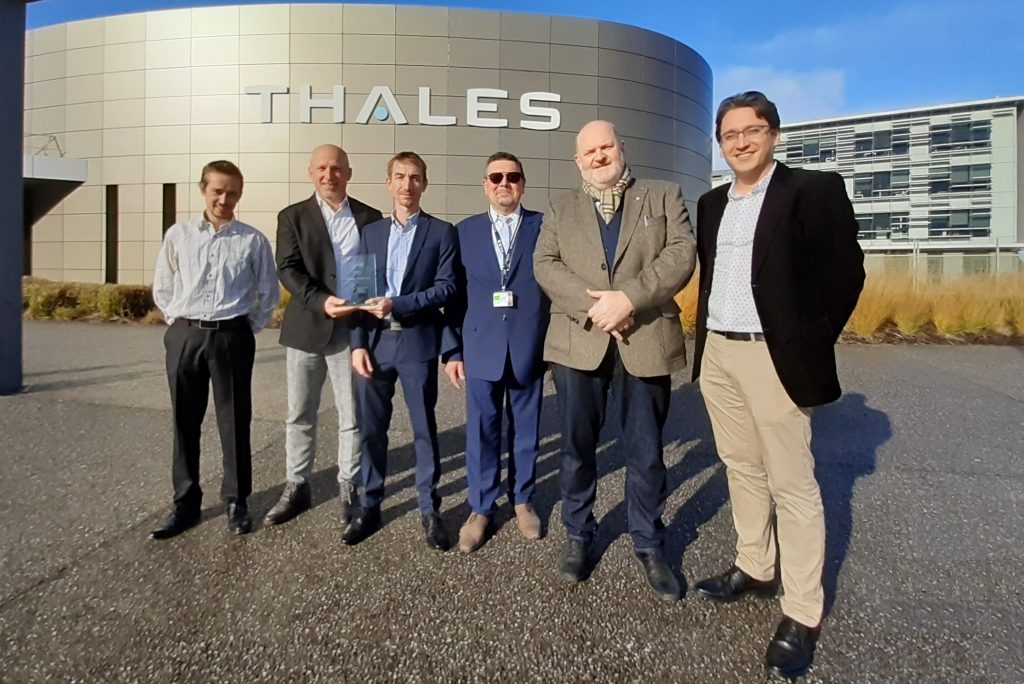 Pictured above - The Thales team behind the COMBI concept, left-right: Baptiste Idiart, Daniel Hauret, Aurélien Thiriet, Marc Gatti, Sylvain Hourlier, Jaime Diaz Pineda.
When congratulating the winners*, Olli Ruutu, Deputy Chief Executive of the European Defence Agency, reiterated the dual-use potential of the Thales innovation: "COMBI is a key enabler for Human-Machine Teaming, as it ensures that this interaction is as effective as possible. In this case, the potential dual use of the proposed solution is broad, including for the participation of small- and medium-sized enterprises, as it can be implemented in various highly complex systems requiring human in the loop." 


* The other EDA Innovation Prize was awarded to German deep tech start-up Design AI GmbH for their ASTARTES project (Air Superiority Tactical Assistance Real-Time Execution System). Further information: https://eda.europa.eu/news-and-events/news/2021/12/07/eda-defence-innovation-prize-2021-winners-revealed

Lead picture (©EDA) – Left-right: Frederik Mattwich, Co-Founder & CTO Design AI GmbH, Olli Ruutu, Deputy Chief Executive of the European Defence Agency, Marc Gatti, Director of Avionics Research & Technology at Thales.