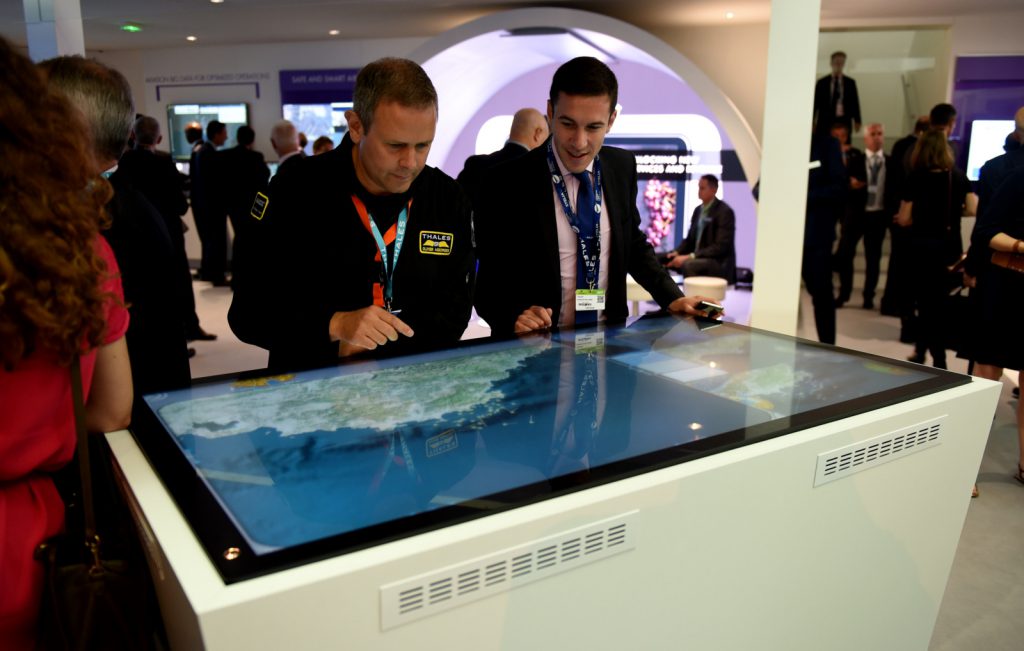 SEARCHMASTER® multirole
The SEARCHMASTER® multirole surveillance radar and the AMASCOS® multi-mission system on board the Force Multiplier Thales and PAL Aerospace have strengthened their global partnership with the announcement of a new operational aircraft platform which is displayed on PAL exhibition area. The "Force Multiplier" Dash-8 Q 300 aircraft is equipped with a SEARCHMASTER® multirole radar and an
AMASCOS® multi-mission system. This aircraft has been specially designed by PAL and Thales to meet both the needs of maritime and ground surveillance. PAL Aerospace and Thales propose to government customers an operational service that meets their requirements through the acquisition of flight hours. The platform will also carry out flights demonstration to illustrate the high-performance of the multirole radar and the AMASCOS® multimission system in operational conditions.
AMASCOS®
Airborne mission system for ground and maritime surveillance.
AMASCOS is an airborne mission system for ground and maritime surveillance, designed for all types of aircraft to fight against smuggling traffic, illegal immigration and fisheries, or on-board larger aircraft for Anti-Surface and Anti-Submarine Warfare. This system is built around a tactical command subsystem with a full range of latest generation sensors and communication equipment: RADAR, IFF, AIS, EO/IR, R-ESM/ELINT, C-ESM, Acoustics, MAD, SATCOM, Datalink, Sea pollution.
AMASCOS is in service in several countries and can be tailored to the specific needs of operational users.
Stay connected with us...